Lindsay Hawker, a twenty-two-year-old British woman, had a degree in biology and was planning to do a master's degree. Before that she decided to travel to Tokyo, Japan, to teach English at one of the largest private schools at the time, Nova.
She shared an apartment in Chiba province (outside of Tokyo), with two other foreign teachers.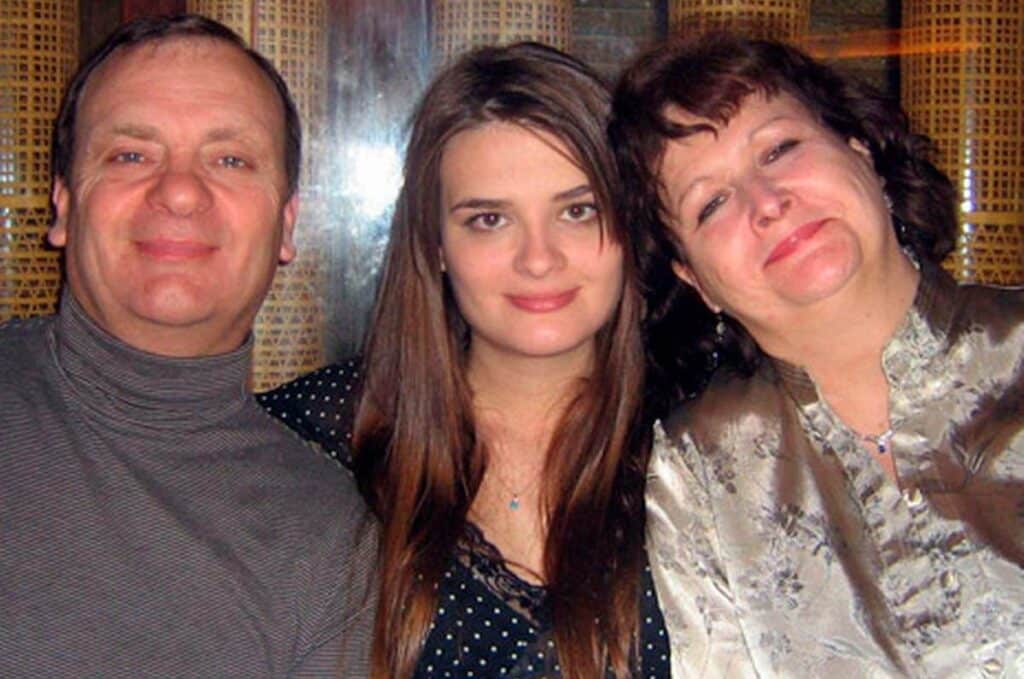 Lindsay Hawker meets Tatsuya Ichihashi
At the end of class, to get home Lindsay always picked up her bicycle at the Chiba station and cycled home. But this was no ordinary day, when she was opening the lock on her bike, she was approached by a man claiming to be her student. She didn't recognize him, but was nice and left.
This man was Tatsuya Ichihashi. He started running alongside Lindsay as she was pedaling. He asked a series of questions like "Where are you from?", "How old are you?", "Why did you want to come to Tokyo?". He followed her all the way home, Tatsuya had incredible physical conditioning.
In front of the apartment, Lindsay tried to say a polite goodbye once again, but was interrupted by another question, "I wonder if you could give me private English lessons?" She didn't know him, she denied it. Tatsuya was insistent, so he asked her to give him at least a glass of water. She accepted.
Lindsay said that Tatsuya could come up to the apartment. Right at the entrance she made a point of introducing the man to her two roommates, in an attempt to prevent the stranger from trying anything. While she was serving a glass of water, he drew a picture of her, on which he wrote down her phone number and e-mail address.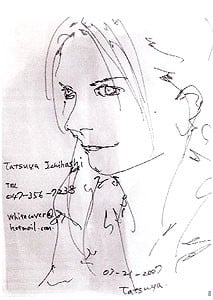 On the way out, Tatsuya again mentioned private lessons of english and offered a good amount of money. Lindsay decided to accept and set the start date for four days from now at a local café.
On March 24, 2006 Lindsay was last seen
Everything went as planned, Lindsay gave Tatsuya his first English lesson. At the end of the period he said that he had forgotten the money to pay her, and that they could go to his house to get it, and from there she would go to his apartment. The teacher saw no problem and boarded the cab.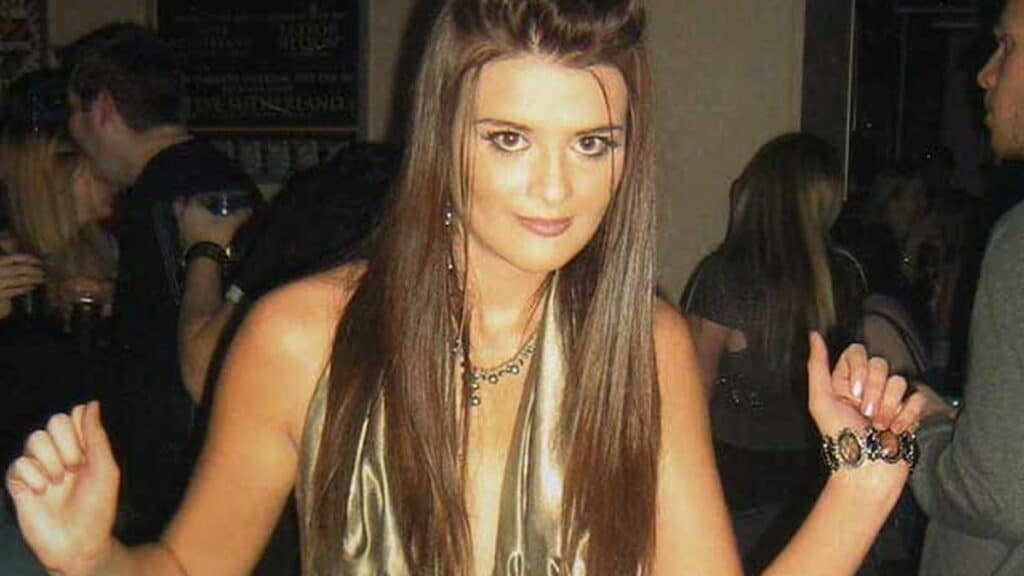 On the way down, she even asked the driver to wait for her, because she would get the money and come right back. After ten minutes of waiting, the driver decided to leave, since the girl didn't return.
Inside the apartment, as soon as Lindsay walked through the door she was hit on the head and passed out. At this point Tatsuya sexually abused her, inflicted blows all over her body, and strangled her so hard that he broke the cartilage in her neck. He then shaved her head with a razor blade.
Who was Tatsuya Chihaski?
Tatsuya was 28 years old at the time of the case, his father was a doctor and his mother a dentist.He had a degree in horticulture, but never had a profession, and his parents gave him an allowance of 100,000 yen, the equivalent of about $1,000 per month.
Extremely fond of physical activity, the boy worked out at the gym and cycled about 25km every day. Tatsuya also had other police records for harassment and assault.
March 26, body found, case comes to light
That same day, Lindsay's roommates surprised her late to return home. It wasn't common for the girl to change her plans without warning. They had a kind of security code, where everything that was done or the people they went out with was each other's knowledge.
Thanks to such a combination the girls managed to call the police, and through the drawing made by Tatsuya the authorities went to his apartment. When they knocked on the door, the criminal opened it and upon seeing the police, he ran out. Thanks to his agility he was able to run away and evade the police for several blocks and was not caught.
Inside the apartment, the officers soon realized that the bathtub had been dragged from the bathroom to the balcony. There was sand all the way and just below it was Lindsay's body mixed with some materials in order to accelerate decomposition. Lindsay's belongings, such as her purse, wallet and documents, were scattered around the room.
The forensics report said that there were egg-sized bruises on the left side of her face, and they appeared to have been inflicted with a fist, while smaller marks on the upper part of her body would result from collisions with furniture.
Both were familiar with martial arts, Tatsuya was more experienced than her, having attained black belt. Lindsay died when her attacker began to strangle her and broke the cartilage in her neck.
Hidden for two and a half years
During his time on the run, Tatsuya underwent several cosmetic procedures in an attempt to change his appearance. He even cut off part of his lower lip to make it thinner. Meanwhile the authorities spread posters with his picture all over the country and increased the amount of the reward.
On November 4, 2009, police revealed that the wanted man had had plastic surgery on October 24 at a clinic in Nagoya where he had his nose lifted. Apparently he performed plastic surgeries on several other occasions.
The police released to the press a photograph taken just before his last surgery.
Arrest of Tatsuya Ichihaski
On November 10, 2009, Tatsuya was captured in Osaka while attempting to board a ferry to Okinawa. He did not confess the crime when arrested.
It is believed that the criminal's parents would have sent him money every month so that he could support himself while he was on the run.
On December 23, one of his lawyers announced that he had admitted to being involved in Lindsay's death, but had not intended to kill her and had tried to revive her.
In court, Ichihashi admitted to suffocating the English teacher to prevent her from screaming for help while he raped her. On July 21, 2011, the Chiba District Court sentenced Tatsuya Ichihashi to life in prison for the murder of Lindsay Hawker.
The Hawker family had requested the death penalty, but the court felt that such a sentence was inappropriate. Tatsuya had no previous convictions and, according to them, at age 32 there was still a chance he could be rehabilitated.
In Japan, to be condemned to the death penalty, a murderer must have killed two or more victims. If this is not the case, he becomes eligible only for a life sentence, and the state believes and invests in his social rehabilitation.
Book "Until I Was Arrested"
While in prison, Tatsuya wrote a book "Until I was arrested", in which he told how he survived during the period he spent on the run. Based on this book, a movie entitled I Am Ichihashi: Journal of a Murderer, starring Japanese actor Dean Fujioka, was released in November 2013.
Tatsuya even offered all the profits from the book and film to Lindsay's family, but they refused.