Rui Pedro Teixeira Mendonça, son of Filomena Teixeira, was 11 years old when he disappeared in Lousada, Portugal. On March 4, 1998, around 2:00 p.m., the boy cycled to his mother's office that was close to his house, but never arrived
Rui asked his mother if he could spend the afternoon with Afonso Dias, his friend, 21 years old. Filomena denied, and said that if the boy wanted to, he could play in a field near her office. This was the last time they talked.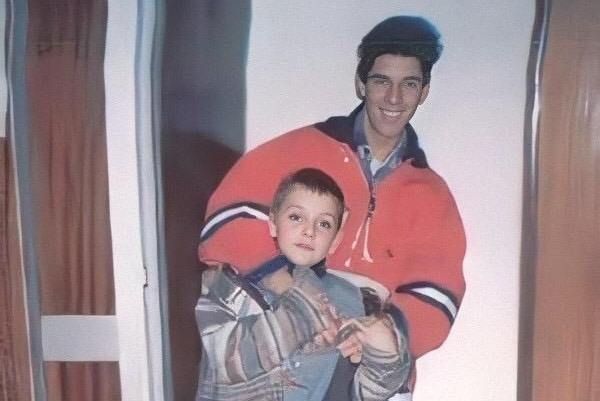 Disappearance and start of search
The search began after Rui's teacher called his parents, informing the boy had not shown up for class. Desperate, the parents called the police. Filomena told them about the request that Rui made, about spending the day with his friend.
Afonso was questioned and said he did not know about Rui's disappearance, but suggested the police "close the borders" because whoever would be with Rui could leave the state or even the country.
João Mendonça, Rui's cousin, told the police of the involvement of Alcina Dias, a prostitute. Afonso invited the two of them to meet her. Alcina confirmed the fact and said that she was paid to have sex with Rui, who was very scared and crying when he got out of the older man's car.
She tried to calm the boy down, asked if his mother knew he was there, and he denied it. Soon after that, Rui went back to the car and was never seen again.
Many evidences emerge
In April 1998, political commentator Nuno Rogério traveled to Disneyland Paris with his family. During the trip, Rogério family took several photographs as they strolled around; one of these photos shows a boy sitting behind the family who looked a lot like Rui Pedro.
Sitting next to the boy is a 40-year-old man wearing a red jacket. Portuguese police have confiscated the photographs for further analysis, but no progress has been made.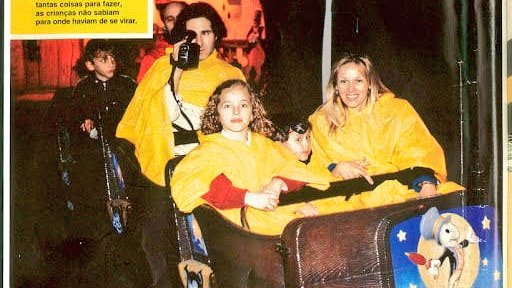 "The Wonderland Club," child porn site
On September 1 of the same year, an international child pornography operation was carried out. The group was known as "The Wonderland Club." Rui was among the 1,263 children in the more than 750,000 videos and images that police were able to check.
Rui's mother and Interpol even said it was really him in the videos and photos. According to some sources, there was a pedophile from The Wonderland Club who was living in Portugal at the time of crime, but the Portuguese police dismissed this evidence.
At the same time as the Madeleine McCann case, a source reported that a boy in a restaurant said "I was kidnapped too. I'm from Famalicão, and no one is looking for me," but Portuguese authorities ignored this fact, saying it was not a consistent lead.
Police failures in investigation
On the first day of Rui Pedro's disappearance, several of his friends reported at the police station that Afonso was obsessed with Rui. He knew everything about the boy's life, where he was, who he was with, and what he would do the next day.
But the police eventually dismissed it, thinking they were lying. Only in 2011 were these children taken as reliable witnesses. In November 2011 Afonso Dias was tried and Alcina recognized him.
The woman attempted to make a statement to the police, but since she did not identify Afonso Dias by name, she was never actually heard. In 2012, Afonso was acquitted for lack of evidence.
A year before Rui Pedro's disappearance, his sister even reported that Afonso took several photos of her and Rui, something he had never done before.
Tried again and convicted
In 2014, Afonso was retried and sentenced to three years in prison for forcing Rui to have a sexual relationship with Alcina, but never as responsible for the boy's disappearance.
Afonso was imprisoned for two years, being released after serving two-thirds of his sentence for good behavior. He also pleads not guilty about the disappearance of the boy.
Filomena, Rui's mother, talked about how the authorities ignored various clues and facts, doing nothing, and how she started acting on her own to find her son, even leaving the country. Manuel Mendonça, the father, talked about how the place looked like a "hotel" instead of a jail.
Family still does not know Rui's whereabouts
On January 28, 2020, Rui Pedro would celebrate his 33rd birthday and his mother once again remembered him. In a chilling and emotion-filled letter, Filomena Teixeira remembers her son and leaves him with words of love.
A tough letter, published in the newspaper 'Terras do Vale do Sousa', in which the mother expressed her undying love for Rui: "And now already 33 years old, how do you look? Congratulations my son! Wherever you are, get this tight little hug from us… and lots of kisses.
Filomena reported that her father spent all the money he could searching for his grandson, to ease the family's pain, and that she was called to watch pedophilia videos. "I saw horrible things. Starting at 4 o'clock in the morning you can see the pedophiles acting."
"They would show me children being raped and them taking pleasure in the crying. They were masturbating. I was watching the images, to see if any of them were mine, and I got to a point where I couldn't do it anymore."
Final thoughts
"The disappearance of Madeleine McCann," a documentary series from Netflix, looks at the case of Rui and Joana Cipriano. The comparison with Maddie's case is made when Rui's mother appears, in an old statement, saying that when her son disappeared, she received less attention.
Rui Pedro is still missing to this day, the case has never had a confirmed explanation.