Skylar Neese, 16 years old, lived in a small town in the state of West Virginia, USA. She was the only child of David and Mary. Considered by many to be a sweet girl, she got great grades at school.
On July 6, 2012, she simply disappeared, ran away from home and never returned. Then her disappearance was reported to the authorities and the search began.
Everyone in the community wondered: why would anyone harm this girl? Or did she run away on her own? But why would she do that? The fact is that disappearance was rather intriguing for the quiet town of Star City, with only two thousand residents.
Her best friends
Shelia Eddy and Rachel Shoaf were Skylar's best friends, they lived together for a long time and, at least apparently, there was no problem between them.
Skylar met Eddy when they were both studying in elementary school, and Shoaf arrived at the school a little later, in the first year of high school. All three were the same age.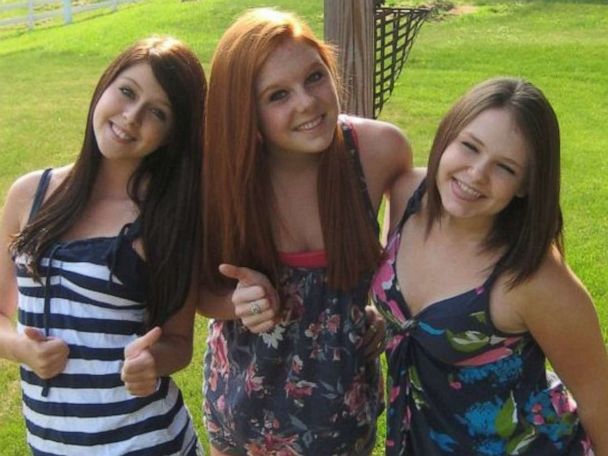 Disappearance
On the evening of July 5, 2012, after leaving her part-time job at a fast-food restaurant and returning home around midnight, Skylar left her parents' apartment without anyone noticing. They lived on the first floor, and she left through her bedroom window.
The next morning, Skylar's parents found the window open. Surveillance camera footage from outside the building showed Skylar leaving, but did not capture any cars or people waiting for her outside. Her parents called the police to report their daughter missing.
Six months later Shoaf suffered a nervous breakdown and spent six days in a psychiatric hospital. Then, after being released, on January 3, 2013, she confessed to the police that she had stabbed Skylar to death along with Eddy. Rachel Shoaf pointed out the location where the two had hidden the body.
How the crime occurred
Skylar left the apartment where she lived on her own and met up with Eddy and Shoaf, who were waiting in a nearby car.
Then they drove 30 kilometers (18 miles) to a more remote area, where they smoked marijuana. Skylar went to the car to get a lighter, and when she returned her friends stabbed her 50 times.
According to some sources, Eddy and Shoaf had planned Skylar's murder for months. That night they brought with them a "serial killer kit", consisting of towels, bleach, a shovel and a change of clothes. They also packed the knives that were to be used in the murder.
The three used to be inseparable. But in the days leading up to her death, Skylar's Twitter account, which was eventually deleted, showed that something was not quite right.
It really doesn't take much to p*** me off

Sick of being at f****** home. Thanks 'friends,' love hanging out with you all too.

tweeted Skilar a few days before the murder.
It is hard to really say what motivated this crime, but some sources report that Skylar saw the two friends having lesbian sex. They were afraid that Skylar might publicize the affair, so they decided to kill her. But it is very likely that other motives for the crime will never be revealed by the two teenagers.
Sentence
Shoaf and Eddy pleaded guilty to the crime. And their state court ruled that they were adults. Shoaf received a 30-year sentence, with parole eligibility in 10 years, while Eddy was sentenced to 15 years in prison.