Helen Elizabeth Bailey was born on August 22, 1964, in Ponteland, England. Since childhood she has always been interested in being a author, but graduated as a Physiologist, in London, with the intention of being a forensic scientist.
Shortly thereafter she changed jobs: Helen started working in marketing campaigns for cartoons and films. In 1996, as a secretary, she met and married John Sinfield, the director of a film licensing rights company.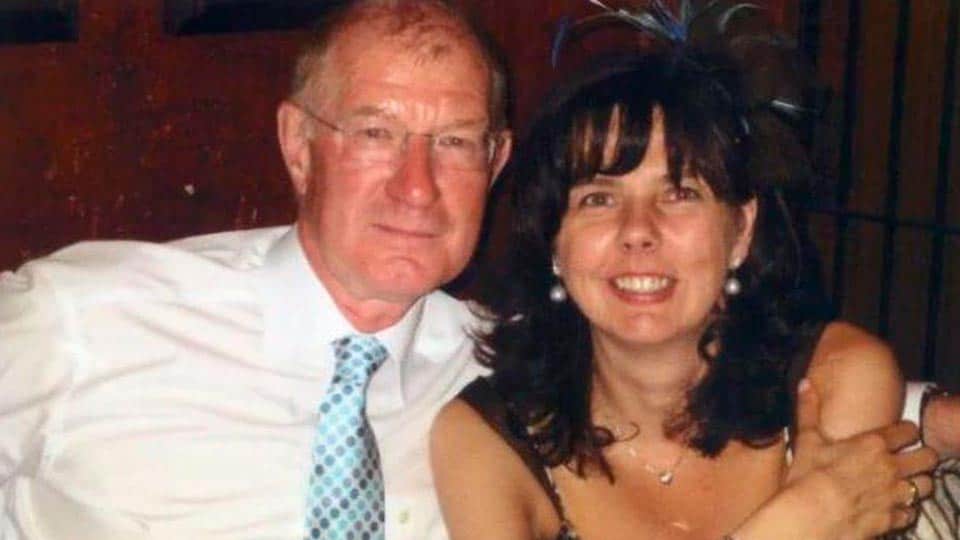 During this time, Helen Bailey wrote five books focused on a teenage audience called Crazy World of Electra Brown, the most successful achievement of her career. In addition, she has produced other works of short stories, picture books and young-adult fiction.
Death by drowning and loneliness
While the couple was vacationing in Barbados, Helen's husband John sadly passed away from drowning while swimming in the open ocean. They had been together for 22 years and married for 15.
That time was very difficult for Helen, she even described her feelings of loneliness in a book and appeared on television and radio to talk about the grieving process.
Ian Stewart, a new chance for love
In October 2011, Helen met Ian Stewart. They had many things in common, including the fact that they were both widowed.
Ian had two children and the couple quickly started living together.
Emergency call
In April 2016, Ian called the police reporting Helen, then 51 years old, missing. He claimed to have last seen her on the 11th, where she went out for a walk with her dog, however neither she nor the dog returned home.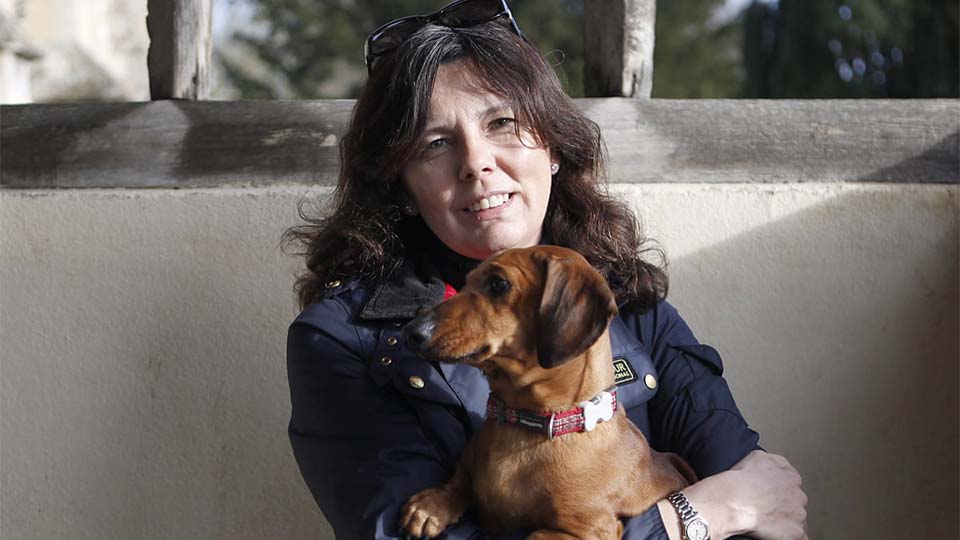 According to Ian, there was a note on the counter, written by Helen. It said that she was facing personal problems, needed to spend some time alone, and was going to the holiday home in another city.
The husband claimed that he drove to where Helen said she was and there was no sign of her or the dog. She had simply disappeared, something that was not consistent with her personality.
It is important to mention that during the emergency call, when the operator asked for Helen's physical characteristics and personal details such as eye color, height and date of birth, Ian could not say and was confused.
At one point during the phone call, he asks the policeman to wait while he looks for some personal details about his wife.
Weeks without answers
In the very first days, the police checked Helen's house several times and looked for any clues, but nothing was found. Weeks went by and the investigators decided to take a new statement from Ian.
When asked to recount the facts of that day, Ian was evasive, saying that he did not remember them very well. He recounted the story superficially, which sounded quite strange, as this would not be the usual behavior of someone going through an unresolved traumatic situation.
In a new visit to the holiday home, police noticed that Helen's cell phone had connected to the property's Wi-Fi for a few minutes on April 16 and her bank account was also used.
Helen had two bank accounts, one personal and one joint with her husband. In the following days the police tracked strange movements in the couple's account with an exponential increase in their credit card limit.
It became clear that it was Ian who was using the cards. The suspicion became much more solid when, on a holiday, he just traveled to Spain.
The right time for arrest
On July 11, 2016, three months after Helen Bailey's disappearance, an intensive search was conducted at Ian's home for any evidence, and finally Helen's remains were found in a cesspit in the garage of the house.
Next to her body was also the body of her dog, named Boris. The cause of death was given as asphyxiation, but the coroners have not concluded whether Helen was suffocated and then carried to the scene or if she eventually suffocated due to the confined space.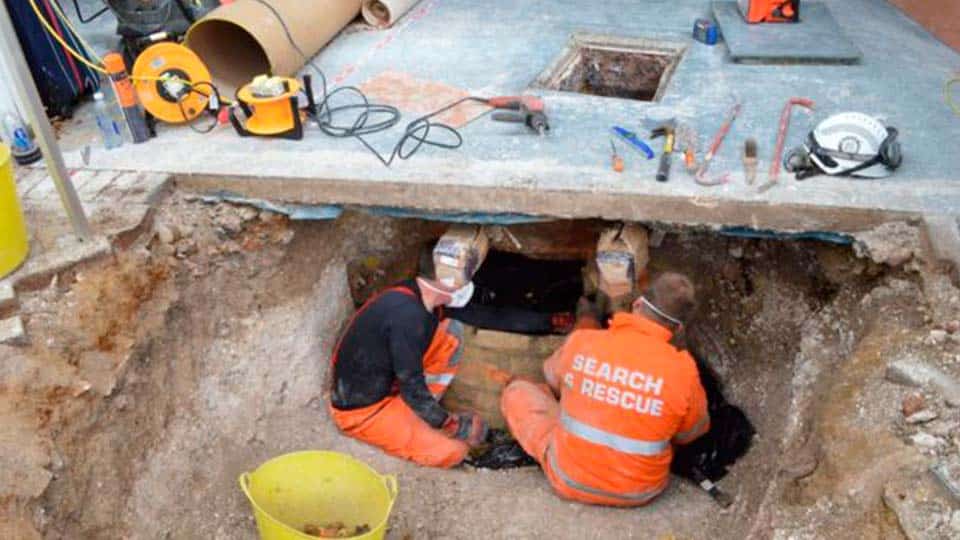 In all other searches of the house, Ian's car was always parked over the cesspit opening, decreasing the chances of the police finding out.
On July 16, 2016, Ian was formally charged with murder. He was arrested on October 12 of the same year, where he pleaded not guilty and his trial was scheduled for January 2017.
Important details
During the trial, the prosecution claimed that Ian had been drugging Helen with sleeping pills for months before he committed the crime. This accusation was reinforced by some of the victim's relatives, who witnessed times when Helen was very sleepy and constantly complained of tiredness.
As for the cell phone signal connected to the holiday home's Wi-Fi, the prosecution claimed that Ian did it to perverting the course of justice.
The jury was later told by Bailey's brother that during his visit to her home in Royston she had joked about the cesspit being a "good place to hide a body".
He states that at this point Ian was thoughtful about the joke, in contrast to him and his sister who found the joke funny.
During the time Helen was missing, Ian tried to sell some of his wife's properties using a power of attorney. He even signed for the sale of an apartment the same afternoon that Helen disappeared, telling the lawyer that he had come alone since she was not feeling well.
Trial and sentencing
Ian Stewart claimed that Helen and her dog were kidnapped on April 11, 2016 by two men named Nick and Joe. He claimed that he had not told the police about this "to keep Helen safe" and that the kidnappers demanded a ransom of £500,000. 
He even said that he had last spoken to her on a cell phone belonging to one of the criminals on April 15. 
On February 22, 2017, the jury found Ian Stewart guilty of Helen Bailey's murder and sentenced him to life in prison with a minimum sentence of 34 years, which means he will be 90 years old when he becomes eligible for parole. 
Ian was not in court to hear his sentence. The detective who led the murder investigation called him "greedy, wicked narcissist".
Since he never confessed to the crime, it is impossible to know the real motivation, but it is believed to be financial since Helen had a lot of money. She owned a high-end home and also had significant life insurance, in addition to the amount she received from the royalties on her works.
Ian had also killed his first wife
Following Stewart's conviction, police began re-examining the death of his first wife, Diane Stewart, in 2010 who died apparently of Sudden Death in Epilepsy (Sudep).
He denied killing Diane Stewart who died at their family home in Bassingbourn, Cambridgeshire. But the case was reopened and he pleaded not guilty .
He was convicted again in February 2022, and will spend the rest of his life in prison.