Karina Anne Vetrano was born on July 12, 1986. She was 30 years old in 2016, the year the crime occurred, and was a resident of Queens, a famous New York City neighborhood.
She was a speech pathologist and worked helping autistic schoolchildren. In her spare time she wrote some scripts as a hobby, and one of them even became a short film, with Karina as an actress.
ARTICLE CONTINUES AFTER ADVERTISEMENT
Her parents were Philip and Cathie Vetrano, the couple had a great relationship with their daughter and they lived in the same neighborhood as Karina, just a few blocks away. Her father was a retired firefighter, and was even one of the first to attend to the victims of the 9/11 attack.
Running in the streets
Karina Vetrano was very beautiful, had an athletic body, and was used to running with her father in the evenings in a park located one block from her home. On August 2, 2016, Philip was suffering from a back injury and this made it impossible for him to go with his daughter.
Over the phone, the father repeated several times that he did not feel safe letting Karina run alone in that area, but his daughter convinced him and he then asked her to send word when she got back home.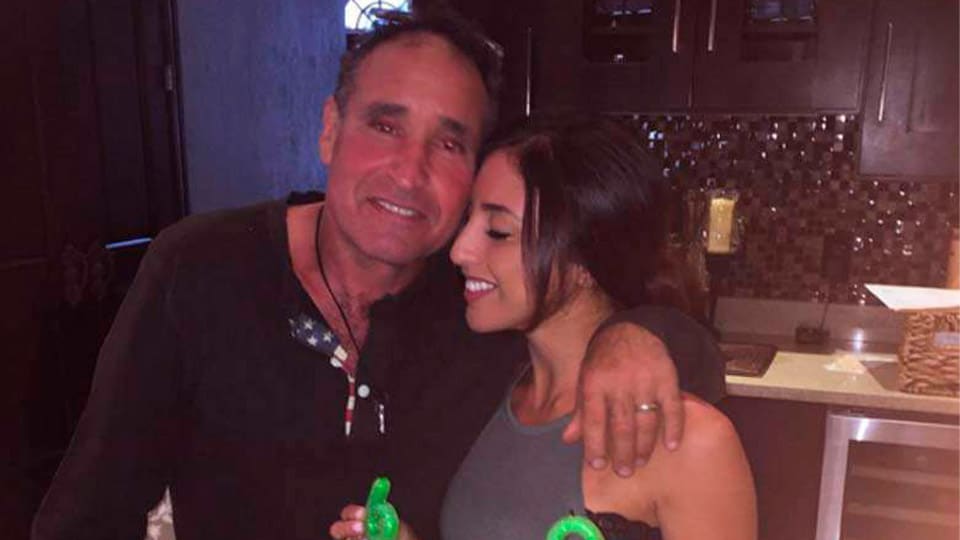 While running in the street, Karina even sent text messages to a friend until she suddenly stopped answering. A few hours went by and her parents were surprised by the lack of news and the disconnected cell phone. Philip started to get desperate.
Due to his work as a firefighter, Karina's father still maintained some friendships with local authorities. He quickly contacted one of his friends, an investigator for the NYPD, who set up a search party at the place where the girl had last been.
ARTICLE CONTINUES AFTER ADVERTISEMENT
Body found on a trail
At around 11 pm the same day, the group found Karina Vetrano's body in a place very close to where she normally ran. Karina's shorts were lying next to her body, and her bra and panties were out of place, leaving her naked.
Everything indicated a scene of sexual abuse, and there were still bruises and scratches indicating that Karina had fought bravely for her life. The area was surrounded by dense vegetation and usually frequented by homeless people to use alcohol and drugs.
The autopsy revealed that Karina was hit by a rock in the back of her head and her teeth came to crack due to the force she made to try to bite her attacker.
In the victim's hands there were pieces of grass that indicated that Karina had tried to hold onto the ground while being dragged by her attacker. The cause of death was strangulation, since such violence had left the marks of the aggressor's fingers on her neck.
The assailant's DNA was found under Karina's fingernails, on her neck and also on her cell phone that was thrown into the woods. A reward of $10,000 was offered for information about the case, and the police believed that having the perpetrator's DNA would make everything easier and faster, which was not necessarily true.
ARTICLE CONTINUES AFTER ADVERTISEMENT
The DNA samples did not match with any criminal record and more than 200 leads were followed in the case, but none of them led anywhere.
Vanessa Marcotte, another victim?
Just one week later, another 27-year-old woman was found dead on a rural road in Massachusetts. The case had many similarities to Karina Vetrano's. Vanessa Marcotte had also been attacked, raped and killed while exercising outdoors.
Several doubts began to emerge in the media: were the murders related? Was there really a serial killer at large? Local newspapers emphasized and produced many articles that linked the murders to vulnerability and lack of security when you are a woman.
DNA samples found at the scene of Vanessa's murder revealed that there were no similarities between the cases, and the Marcotte case was only solved in April 2017. From that point on, the police focused on statements and also on a security camera video that showed Karina running normally on the side of the road minutes before the attack.
A suspect emerges
On August 31, 2016, a sketch was released to the media through the testimony of a local worker. The man saw the suspect running in the area visibly bruised, and he would have walked to a highway near the park, according to the witness' report.
ARTICLE CONTINUES AFTER ADVERTISEMENT
In December 2016 the NYPD, along with the FBI, developed a profile of the suspect, and this information was released along with a sketch of the criminal.
On February 4, 2017, the police announced the name of a prime suspect, Chanel Lewis, a 20-year-old Brooklyn resident would fit the profile perfectly.
Lewis was unemployed at the time of the crime and lived with his parents, three sisters, and their children in a house 3 miles (5 kilometers) away from the crime scene. Lewis had no criminal record, but in testimony one of his teachers reported that the boy once said he hated the girls in his class and wanted to stab them.
Added to this, there were three police summons for Lewis, two of them for violating Sprink Creek Park rules and one for urinating in public. In May 2006 a person had reported the boy anonymously, saying that he was prowling around houses with a crowbar in his hands, but none of this led to a major offense.
Chanel Lewis really seems to be the aggressor
Lewis' mother reported that on the night of August 2, 2016, the same date of Karina's death, her son came home with his clothes torn and soiled with blood. Upon questioning him, he said he had been robbed, but she realized that none of his belongings had been taken, and the boy did not want to file a report.
ARTICLE CONTINUES AFTER ADVERTISEMENT
The next day, on August 3, Lewis had a family argument. The father decided to intervene and took the boy to a hospital in order to seek care for the injuries that were still bleeding from the previous day. Everything went normally. He was medicated and returned home that day.
During Chanel Lewis' first statement he confessed to the crime, telling the police that he killed Karina because he felt so angry with her. More details were not given by the boy on this day, it was not known until then if Lewis already knew Karina or was just a randomly chosen victim.
Lewis' family to this day does not believe he had any involvement in the case, even though much evidence refutes that idea, including genetic samples from the crime scene that match his DNA.
The first trial took place on November 5, 2018.
Trial and sentencing
Lewis pleaded not guilty to all nine charges, and a prosecutor asked that at least five of them be dropped, and the judge complied. Chanel Lewis was left with only four charges: one for first-degree murder, two for second-degree murder, and one for first-degree sexual abuse.
ARTICLE CONTINUES AFTER ADVERTISEMENT
The first trial ended without a verdict, because the jury was split, a fact that generated much repercussion in the city, since there was enough evidence for conviction. On November 27, 2018 the judge declared a mistrial and another trial was set for April 2019, where Chanel Lewis was found guilty on all four counts.
On April 23, 2019 Lewis was sentenced to life in prison without parole, the boy continued to claim innocence. The defense on this day tried to hypothesize jury misconduct, but nothing that was sustainable was proven.