Cary Stayner became known for killing four women around Yosemite National Park in California. In addition, Cary is the brother of Steven Stayner, a victim of kidnapping and sexual abuse who was held captive for seven years.
Childhood and behavior of Cary Stayner
Cary Stayner was the eldest brother, and the family consisted of Steve and three sisters. His father, Delbert, worked long hours a day in a canning company and was extremely strict. His mother, Kay, was very religious and was physically and emotionally abused in her childhood.
At the age of three Cary suffered from trichotillomania, an obsessive compulsive disorder where the person pulls out his hair one by one.
In 1972 an event occurred that would mark the family forever, the kidnapping of Steven Stayner, his brother who was only seven years old at the time. The kidnapping lasted a total of seven years and was a big shock to the family.
During these years, the Stayner family was devastated. His parents put a lot of effort into the search for Steve, and according to Cary, care for the other siblings was neglected. But according to neighbors, the family seemed to try to lead a normal life. Delbert even bought a trailer and took the family to see the Grand Canyon; they seemed to always be together.
Brother's Return Home
Steven Stayner managed to escape from his captivity in 1980. He recognized his parents, but not his siblings. The media gave great coverage to this case and the Stayner family appeared to be relieved, except for Cary, who became increasingly jealous of the attention given to his brother.
Cary says that once, at dinner, his mother forgot to put a plate on the table for him and only realized it when everyone was already seated. This shocked him.
Steven received a lot of gifts in the mail, like clothes and toys, and this made Cary angry.
Difficulties with women
One of Cary's favorite hobbies was drawing naked women. He was a great draftsman, but he could not interact with real women, Cary was extremely shy.
Once a 14-year-old friend of his sisters slept over in the Stayner family home. Cary, then 16, hid under her bed, intending to fondle her breasts during the night.
The girl realized this and asked him to leave, but minutes later Cary returned to the room naked. The girl threatened to scream, and this made him desist from approaching.
There is also an comment from a former co-worker of Cary's who claims to have seen him punch the table so hard that his hand bled. Later, Cary even quoted this episode and added that he was in a nervous breakdown and at that moment would be able to kill his boss with his bare hands and then burn down the company building.
Cary even claimed that he had a doctor-diagnosed mental disorder, but his family turned a blind eye to it and never helped him overcome his problems. The only way he could calm himself down was by consuming marijuana regularly.
Challenges of Cary Stayner's life
Around the same time as the trouble at work, where Cary quit his job and never showed up again, he was living with his uncle, Jerry Stayner, who in 1990 was found dead with a shotgun blast to the chest. Cary had a strong alibi and was never treated as a suspect. Jerry's death remains unsolved to this day.
Cary attempted suicide in 1991 and was arrested in 1997 for drug possession, but the charges were dropped soon after. In the same year, he was hired to work at a hotel in El Portal, in Yosemite National Park.
Cary Stayner makes his first victims
On Valentine's Day weekend in 1999, three women were staying at the hotel where he worked. It was low season, there were many free rooms and little circulation of tourists.
Carole Sund, her daughter Julie Sund (15) and Silvina Pelosso (an Argentine student friend of Julie's) were visiting Yosemite Park during their trip. The next attraction of the trip would be a visit to the Grand Canyon in the state of Arizona, but this did not happen.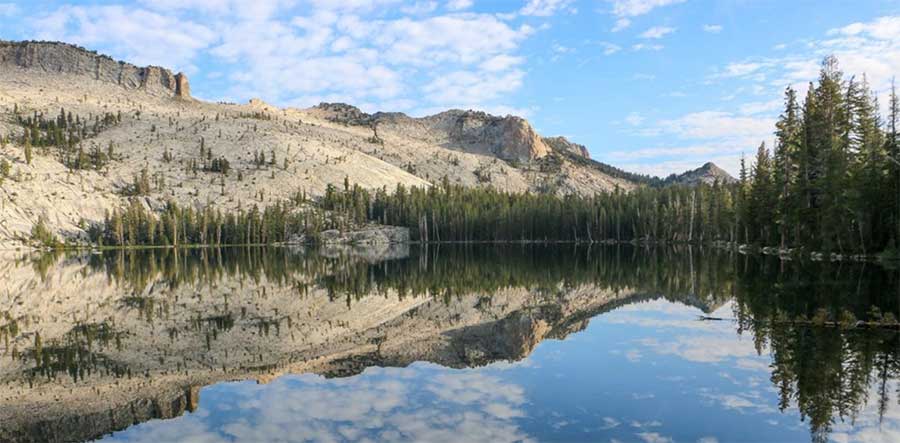 Observing the room from the outside, Cary noticed that two girls were watching television, while Carole was reading in the living room. The neighboring rooms were empty, so Cary made a plan.
He rang the room bell, identified himself as a hotel employee, and asked to check for a water leak in the bathroom. Carole allowed him in. Soon after closing the door behind him, Cary pulled out a gun and forced everyone to be quiet.
He quickly took a rope from the toolbox he was carrying and strangled Carole to death. In the bedroom he tried to make the two girls perform sexual acts on each other before killing Silvina.
Not satisfied with the crimes, he decided to kidnap Julie and put her in the back seat of the car the family had rented and drove to a secluded place, there he slit the teenager's throat.
Carole and Silvina's bodies were placed in the trunk. In an isolated forest a few kilometers ahead, Cary set fire to the car. Julie's body remained at the scene of her death.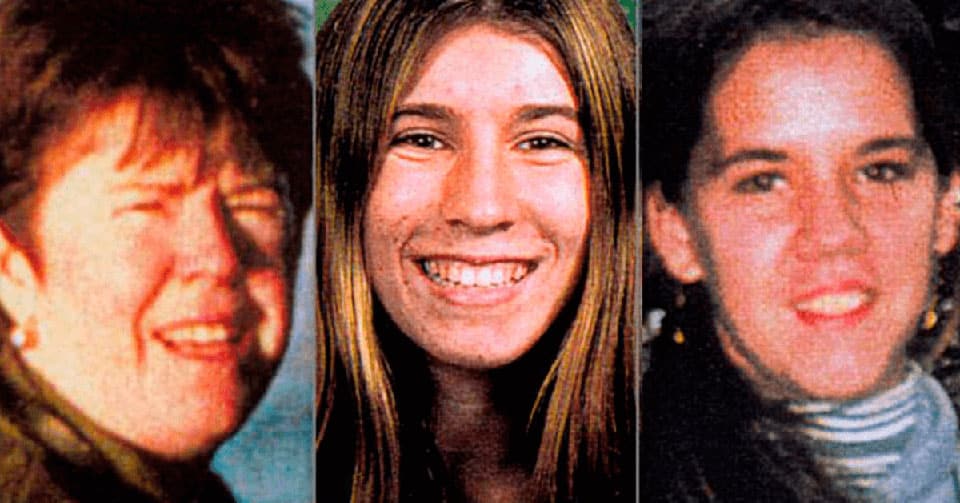 Cary sent an anonymous note to the FBI with a hand-drawn map, giving an indication of where the body of the third victim was.
The detectives began interviewing hotel employees, Cary remained calm while being questioned. The investigations continued with no results.
The killing didn't stop
Months later Cary met another woman at his work, Joie Armstrong, a 37-year-old Yosemite professor who had moved into a cabin in the park a few months earlier.
She was found decapitated, and during the investigation witnesses told the police that they saw a car very similar to Cary's parked days before in front of Joie's cabin. Cary's car was checked and there they found the rope and the knife used in the crime, as well as personal belongings of his first victims.
Cary Stayner was arrested, and confessed that he had dreamed of murdering women since he was seven years old, much earlier than the kidnapping of his brother. His father, Delbert stated that he had already taken Cary to a psychiatrist as a child, but he did not accept treatment because he did not want to go to group therapy.
Details about the crimes
Cary revealed that Julie was killed after being sexually abused. He also confessed that he threw Carole's wallet at an intersection in the city of Modesto in order to mislead the police, as well as paying a boy to send the anonymous letter to the police. The phrase "We had fun with this one" was written with the intention of making the police believe that there was more than one criminal involved.
Joie Armstrong was killed after she was kidnapped and jumped out of the moving car, which angered Stayner, resulting in her death.
Sentence
On September 14, 2000, Cary Stayner pleaded guilty to the murder of Joie Armstrong and was sentenced to life in prison.
For the murders of Carole Sund, Julie Sund and Silvina Pelosso, Stayner was prosecuted and tried, resulting in a death penalty conviction.
Cary Stayner has been waiting since 2008 on "death row" for the completion of his sentence at San Quentin Penitentiary in California.
Read also the story of Cary's brother: Steven Stayner, kidnapped and sexually abused for seven years