In 2012, Tia Sharp lived with her mother, Natalie, and her two younger siblings in London. It was common for the girl to spend some holidays and weekends at her grandmother Christine's house, which was in the same city.
At that time, Tia Sharp was 12 years old, quite independent, and used to ride the bus and subway around the city alone.
Tia's grandmother had a boyfriend, Stuart Hazell, then 37 years old. He had a great relationship with the family and had lived with the girl since she was a baby.
The last weekend
On August 2, 2012, it was decided that Tia would go to her grandmother's house. She seemed quite excited, since there was more privacy and a room all to herself.
On that particular day, Tia's mother drove her to the bus stop and it was agreed that Stuart would wait for her at the destination bus stop. As Christine worked at night, then Tia and Stuart would spend time together and he would be responsible for taking care of her.
As agreed, Stuart picked up the girl at the bus stop and they were caught buying food on a market security camera.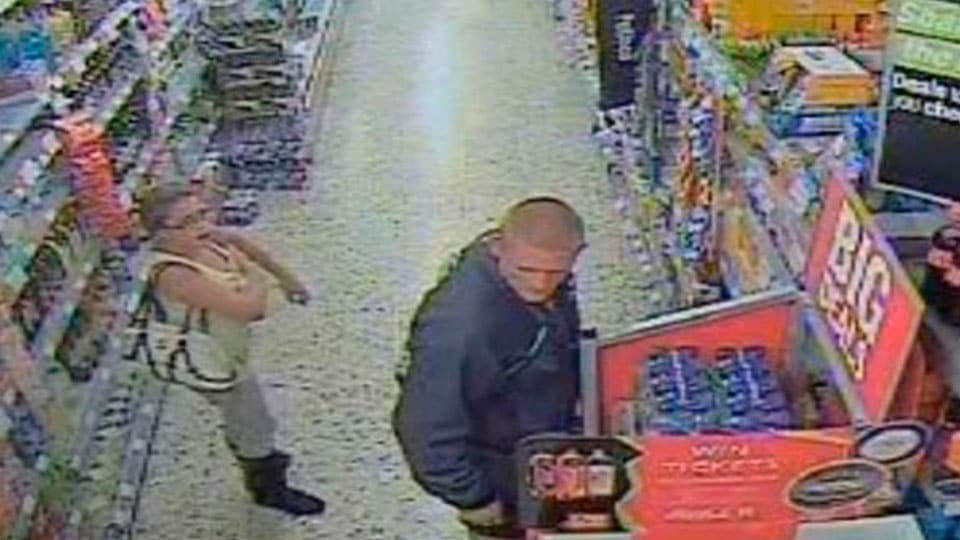 Next day
In the early afternoon of August 3, 2012, Christine returned from work and asked Stuart where Tia was. He replied that she had left around noon to buy shoes in town, but that she would be back by 6 pm.
The grandmother was quiet during the afternoon, as Tia used to walk around town alone. By late afternoon she had not yet returned and her cell phone was off. Christine decided to call her daughter Natalie, asking if the girl had suddenly returned to her mother's house, but she also had no news.
Tia's mother went to Christine and Stuart's house, and there the three of them began a search of the surroundings, believing that Tia had missed the bus but would quickly take another bus and return to her grandmother's house. At 10 pm that day, with no return of the girl, the family decides to call the police.
Missing person investigation
Stuart was the last person to see her, the police took his statement, and from there went on to review over 800 hours of security camera footage from the area. Tia did not appear in any of the images.
The bus route was retraced by the authorities, and a search of the house revealed that Tia's cell phone and purse had been left in her bedroom. It only brought more concern to the mother, who was extremely nervous.
The case received a lot of media attention for being a missing child. Volunteers helped in the search and television coverage was provided throughout the investigation.
A suspect emerges
The police work was being intense and tiring, since Tia had not been caught by any cameras, whether they were near the bus stop or even in the neighboring town where, according to Stuart, she would have gone.
Without any evidence, suspicion turned to Stuart. Investigators began to think that perhaps his story was a lie, and when questioned again he became furious.
Stuart requested a television interview to clean up his image, and then on August 9 he gave a statement saying that he was incapable of hurting Tia, loved her like a granddaughter, cooperating fully with the investigation and providing all the details he could remember.
Police make progress
The day after the interview, on August 10, 2012, Christine woke up feeling a strong smell of something spoiled in her home. At first she could not identify where it was coming from and decided to wait for Stuart to return, as he had gone out to get a newspaper.
That same morning the police called Tia's grandmother to inform her that they would search her home again. It was the fourth time they was checking the house, and following the strong smell they went to the attic, where Tia's body was naked, wrapped in a sheet and inside a plastic bag.
Next to the body was a bag of clothes and a broken pair of glasses. The heat at the time favored the acceleration of the decomposition process, but DNA samples confirmed that the corpse belonged to the girl.
As the media was very involved, the news spread quickly. The population did not take very well to the information that the body had only been found in the fourth search and strong criticism was made of the police work.
Everything seemed to lead back to Stuart, since that morning he left home and never returned. The police classified him as a fugitive.
The whole country started searching for Stuart, since people knew his appearance and the color of his eyes from the previous day's interview. It didn't take long before he was located in a city park, quite drunk.
Questions to be answered
With Stuart's arrest, the investigation began to focus on Tia Sharp's grandmother, since they shared a house, it was necessary to question her. Another important point was the testimony of Paul Meehan, a neighbor. He claimed to have seen Tia Sharp leave the house at noon, strengthening Stuart's story.
However Paul Meehan was accused of wasting police time, as the authorities spent many hours searching security cameras while Tia Sharp had not even left the house.
The cause of Tia's death could not be determined, but the autopsy believes that she was murdered between the night of August 2 and the morning of August 3, 2012. There was a suspicion of strangulation, but this was never proven.
A new version of the history
The police asked Stuart to tell them what really happened, and at this point a second version was presented. According to the grandmother's husband, Tia Sharp had fallen down the stairs and died, and that he did not find her until the next morning, as he was very drunk.
He said that at first he didn't worry too much, but as he regained sobriety he realized that he needed to hide the body. Stuart stated that he didn't want Christine to suffer from the death of her granddaughter or blame him for not taking care of the girl.
This story was not well accepted, since the condition in which the body was found did not match the chronology told by Stuart. Mainly because of the naked body, since it would not make sense to take her clothes off after the fall from the ladder.
Memory cards are found
Stuart had a collection of hidden memory cards, which were found by the police. On them were hundreds of photos and videos of Tia Sharp recorded without her agree and in innocent situations, such as taking a bath, and even sleeping.
Stuart's computer history revealed that he had long lusted after the girl. He often watched incest pornography and searched for brown-haired, young-looking, bespectacled girls on porn sites.
And as if that were not enough, pictures were found of Tia's already dead body in sexual positions. Images that he no doubt wanted to keep to feed his sick fantasy. There were also pictures of Stuart in sexual positions and using objects to satisfy his desires.
It was never clear whether Stuart really intended to kill her, since the girl may have been abused and threatened to tell what happened. When Stuart found himself with no way out, he may have decided to take her life.
Charges and trial
It was announced on November 26, 2012 that Stuart Hazell would stand trial in May 2013. On December 7, the police announced that Christine Bicknell would not face charges.
Paul Meehan who was charged with wasting police time, appeared at Croydon Magistrates Court on February 28, 2013. He denied the charge and was released on bail for a one-day trial on July 29.
Stuart Hazell pleaded not guilty to murder when he appeared in court on March 8, 2013, and Hazell's trial began on May 7, 2013.
On May 13, Stuart changed his plea to guilty and was sentenced to life in prison on May 14 with a minimum sentence of 38 years, which means he will have 75 years before being eligible for parole.
On August 5, 2013, Paul Meehan was found guilty of wasting police time and sentenced to five months in prison.
Searching for child pornography on the Internet
In November 2013, in response to the murders of Tia Sharp and April Jones, search engines Google and Bing modified their systems to block search results designed to produce images of child abuse.