April Sue-Lyn Jones was born on April 4, 2007 in the town of Machynlleth, Powys, Wales. She was a premature baby who was born at seven months gestation and had some deformities in her hips and legs.
In her first months of life she was hospitalized and after her discharge she started regular physical therapy sessions, since she was in a lot of pain to walk.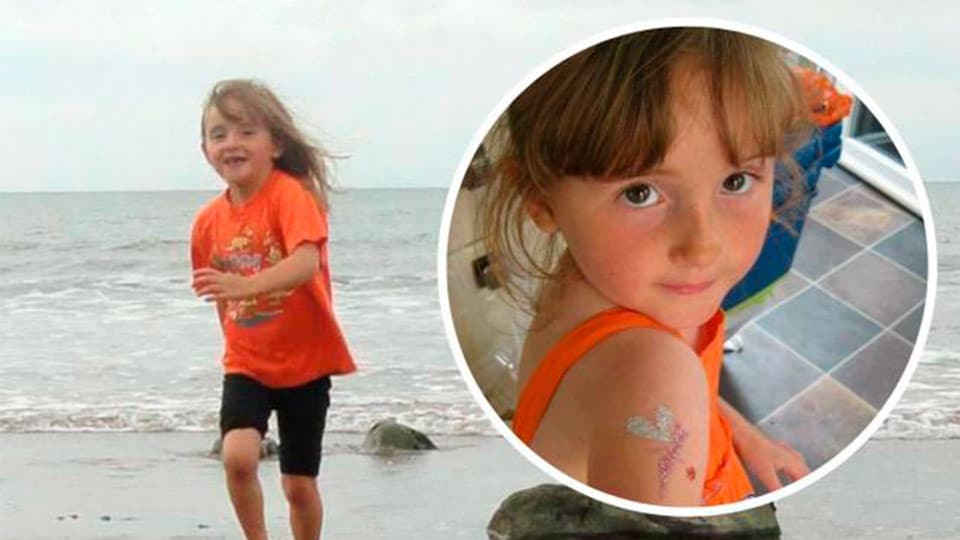 From the age of 3, her parents encouraged April to ride a bicycle in order to strengthen her muscles. This was an activity she loved and it was common to see her riding with her friends in the small town of only 2000 inhabitants.
Taken away by a van
On the evening of October 1, 2012, after watching a movie with her classmate while their parents were both having dinner, April begged to ride her bike with her friend in front of her house.
The girl's parents eventually relented, with her mother telling her that she didn't want Jones to stay away for too long. The little girl was last seen riding her little pink bicycle at approximately 7 pm.
April found some other friends her own age and they started riding together until, according to the children's own testimonies, April smilingly boarded a gray van.
Twenty minutes after April went out to play, her mother Coral went outside to call her. She couldn't find her daughter and questioned her friends, who reported the scene they saw: a man had called April by name, she went to him and sat in the back of the van and they drove off.
Desperate, at 7:29 pm, the mother called the police and reported her daughter missing. With the help of psychologists, the children's testimony began to be recorded.
Since they were the only ones to witness what happened, the testimonies of their friends aged 4 to 6 years old were fundamental to the case. It is not easy at all to interview children who have witnessed situations like this. This took a lot from the police, delaying the emergence of evidence.
Sniffer dogs were used in the search, and volunteers patrolled a 30 miles (50 km) radius around the town, but nothing was found. The community was quite shocked, as crimes were rare in that region. Everyone knew each other and was used to leaving their doors open, even at night.
Key piece
The children's testimonies were similar and quite consistent. One detail caught the attention of the police: one child said that the driver of the van had the steering wheel on the wrong side, that is, on the left side, since in that city the standard was to have the steering wheel on the right side.
Quickly the residents themselves pointed out to the police a person who had such a car, this was Mark Bridger, a 46-year-old local man, father of six children and with a history of non-lasting relationships.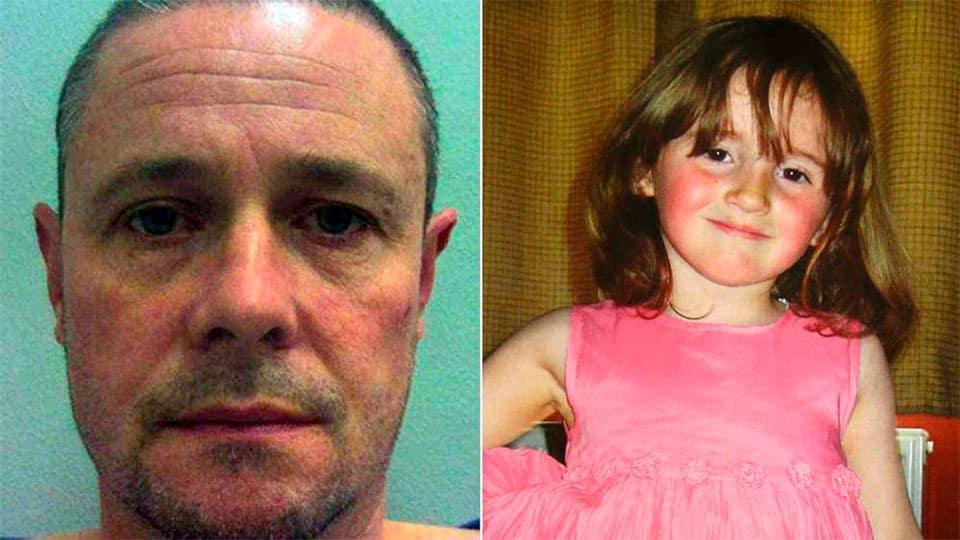 On the same night that April was taken, Mark had ended his relationship and tried to set up dates with women online, in an attempt to show his ex-girlfriend that he was not suffering. All attempts failed, and while he continued to look for women on the Internet, he also downloaded child pornography videos.
Mark was an alcoholic, had police records for theft and domestic violence, but until then no sexual assaults.
Suspicious behavior
The next morning, on October 2, as police were flying over Mark's house with a helicopter, he was spotted walking with his dog. The man's behavior caught the attention of the police, since helicopters were not common in the area and it is a normal reaction of any person to look up to the sky when something flies over their head so close.
Mark kept walking with his dog looking down, as if he didn't notice the helicopter. He seemed to avoid direct contact at all costs. It didn't take long for all suspicions to fall, in fact, on him.
Search Mark Bridger's home
The next morning police officers went to search Mark's house. He was not there, but the door was open and the inside of the house was very hot due to the fireplace turned on high. Everything smelled of disinfectant and bleach, but unfortunately no sign of April was found at first sight.
While police were searching the house thoroughly, Mark was stopped at a police checkpoint while driving his van. He was detained for questioning, and by then he was already the prime suspect in April Jones' disappearance.
Eighteen hours of interrogation
After 18 hours of questioning and interviews with three different police officers, Mark gave his version of what had happened to the little 5-year-old girl. He said that he was driving drunk that night and hit April while she was riding her bicycle.
According to Mark, he took the unconscious girl in his arms, put her in his van, and administered first aid. When he realized that she had died, he was in a state of shock, and because of the alcohol he had ingested, he could not remember what he had done with the body.
But according to the children's testimony, and also the pink bicycle that was found intact, the story of being run over did not seem true. April's older sister told the police that she had seen Mark in the city before, and that he had even tried to add her on Facebook, claiming to be a friend of her parents, but she refused.
Blood is found
Forensic experts collected small particles of biological material from Mark's house, including blood droplets and ashes from the fireplace. It was proven that the blood was April's, and fragments of her skull were found among the ashes.
To this day it is not known what happened that night, Mark always refused to tell. The police believe that he sexually abused the girl and to get rid of the evidence he burned the body in the fireplace.
In Mark's notebook a large amount of child pornography material was found, as well as pictures of April playing in the street and also of her older sister.
Sentenced to life in prison
On May 30, 2013, Mark Bridger was sentenced to life in prison after a 30-day trial. He was charged with perverting the course of justice by hiding and destroying the body of April Jones, in addition to the charge of murder.
The rest of April's body parts were never found.
Searching for child pornography on the Internet
In November 2013, in response to the murders of April Jones and Tia Sharp, search engines Google and Bing modified their systems to block search results designed to produce images of child abuse.