Samantha Josephson was born in Princeton, but grew up in Robbinsville, New Jersey. In the year 2015, while studying Political Science, she met her boyfriend, Greg Corbishley. They were in love and had a great relationship.
At the age of 21, in the year 2019, she was about to graduate. Her idea was, after graduation to start a new degree, this time in law.
ARTICLE CONTINUES AFTER ADVERTISEMENT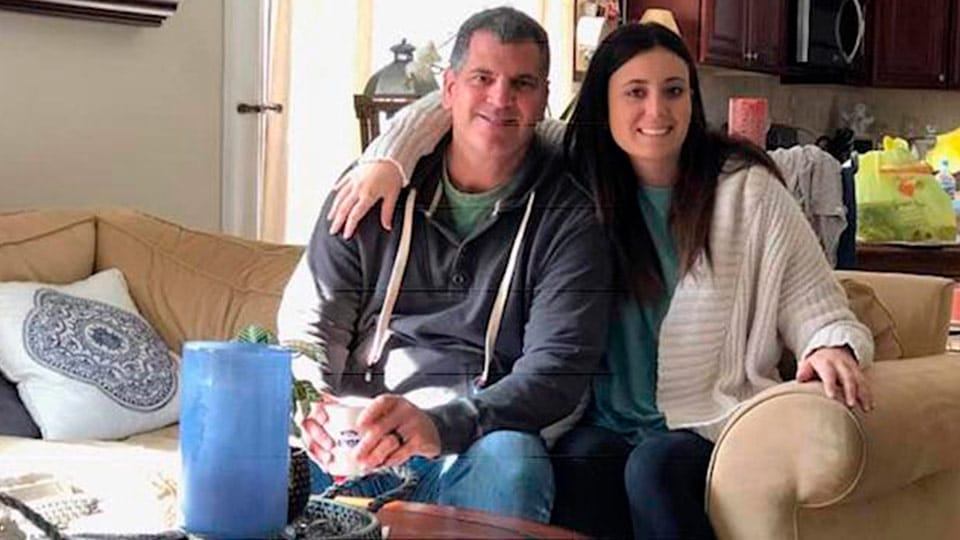 She was constantly involved in social causes and participated in a fraternity. Her friends described her as a cheerful, dedicated young woman who was always willing to help others.
Greg had graduated from college a year earlier and now lived about an hour away from Samantha. This was never a hindrance to their relationship, on the contrary, they talked to each other every day and spent time together whenever they could.
Not just a party with friends
On this day, Samantha was not feeling very well, she was having personal problems and called Greg, asking if they could sleep together. Unfortunately, Greg already had work plans scheduled and suggested that his girlfriend go out with her friends for some fun.
She decided to follow her boyfriend's advice and arranged to meet her friends at The Bird Dog bar in downtown Columbia, known by young people for offering good music and cheap drinks.
Samantha chatted online with Greg during the whole time she was at the bar, despite trying to improve her mood the drinking and loud music were not helping. Around 2am she decided to leave the bar and asked for an Uber.
ARTICLE CONTINUES AFTER ADVERTISEMENT
Fatal mistake
She informed her boyfriend that she was already waiting for the Uber outside the bar, and shared her location in real time with Greg. Samantha had been drinking alcoholic beverages and was not in full condition to check the license plate and model number of the car she was waiting for.
Security cameras show Samantha, around 2:06 am, outside the bar when she tries to open the door of a silver car, thinking it is her Uber. The driver quickly informs her about the mistake, she apologizes, and continues to wait.
Another car stops next to Samantha seconds later, a black Chevrolet Impala. The girl did not know it, but this driver was already ill-intentioned. Nathaniel David Rowland was the driver, when he realized that the young girl was drunk and would board any vehicle that stopped there, he took advantage of the situation.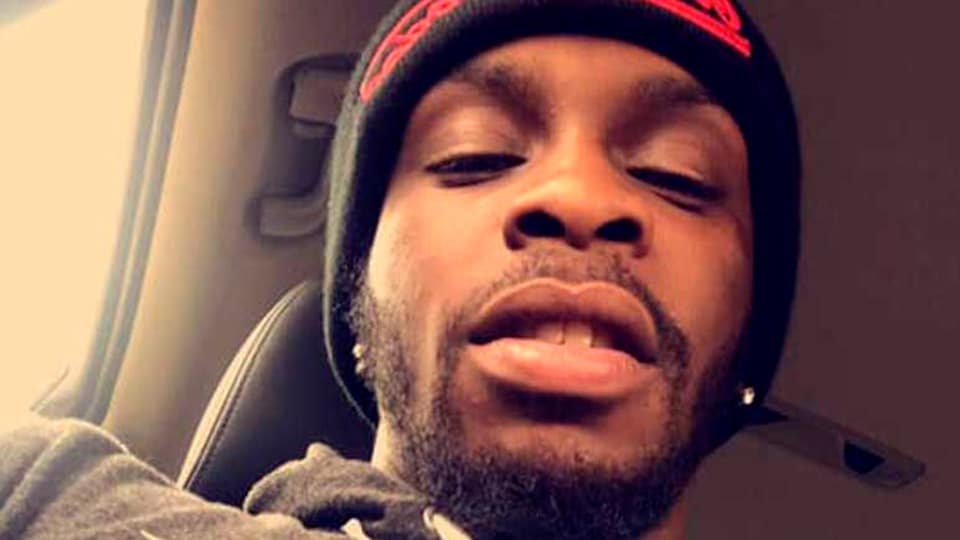 Samantha boarded the car, and without her noticing, Rowland automatically locked all the doors. Greg followed his girlfriend's location, but minutes later he realized that she was going the wrong way. At this point he tries a phone call that was not answered.
Worried, Greg thought that Samantha might already be home and had forgotten her cell phone in the back seat. He tried to contact her friends around 2:40 a.m., when her cell phone location was turned off. But nobody had any news about her.
ARTICLE CONTINUES AFTER ADVERTISEMENT
Next morning
Early in the morning, Greg tried again to contact his girlfriend. Her cell phone was turned off, so he called her work and coworkers informed him that she had not shown up.
Desperate, he called Samantha's family and together they traveled to Columbia. At 2 pm on March 29 a missing person's report was filed and they began searching on their own, involving friends and volunteers.
Greg had friends at The Bird Dog, and thanks to their help he was able to get the security camera footage and took it to the police. When he arrived at the police station, he received the worst possible news: Samantha had been found, but without life. Her body was about 60 mi (100 km) from the last place where she was seen.
By checking Uber app, it was possible to discover that Samantha's real driver had canceled the ride. As she was talking to her boyfriend on the phone, she didn't notice and ended up boarding a killer's car.
Nathaniel Rowland is found
During the night of March 30, police spotted Rowland's Chevrolet Impala and asked him to stop. The police officer, realizing that the driver was smoking marijuana, asked him to get out of the car.
ARTICLE CONTINUES AFTER ADVERTISEMENT
At this moment, Rowland got out of the car and seconds later ran away. He even tried to hide, but police officers found him minutes later. He was taken into custody.
Police discovered that Nathaniel Rowland was 24 years old and lived in the New Zion area, very close to where Samantha's body was found. Inside the car, police found bleach, tissues, and window cleaner. 
The car also contained Samantha's cell phone, as well as a huge amount of her blood on the passenger seat and in the trunk. Investigators went through the trash at Rowland's residence and discovered cleaning supplies and a knife, both of which had the victim's blood on them. 
Samantha's blood was also found on a sock. In addition, the victim's DNA was collected from Nathaniel's fingernails. Furthermore, the boy already had a police record for drunk driving, selling stolen goods and participation in a kidnapping.
Autopsy of Samantha's body
Samantha received about 120 stab wounds. One of them went completely through her right hand, as she probably used it to protect herself. 
ARTICLE CONTINUES AFTER ADVERTISEMENT
There were stab wounds to her head so hard that the knife went through her skull into her brain. She was also stabbed in the carotid artery, one of the two main arteries that carry blood to the head. 
Samantha had her jaw bone broken, as well as stab wounds to her face, neck, shoulder, torso, back, lung, leg, and feet. She bled profusely, dying within 10 to 20 minutes after the attacks began.
Trial and sentencing
On July 20, 2021 the trial of Nathaniel Rowland began. Prosecutors called 31 witnesses, including the man who found Samantha's body and a cell phone store owner who testified that Rowland unsuccessfully tried to sell the girl's phone the day after she disappeared.
A former girlfriend of Rowland's and several investigators from the State Law Enforcement Division and other experts were also witnesses. Rowland's defense attorneys called no witnesses, and he himself would not testify.
On July 27, 2021, Rowland was found guilty of kidnapping and murdering Samantha Josephson and possessing a weapon during a violent crime, after the jury deliberated for just over an hour. Immediately after Rowland's conviction, Circuit Court Judge in South Carolina sentenced him to life in prison. 
ARTICLE CONTINUES AFTER ADVERTISEMENT
Legacy of Samantha Josephson
After the death of their daughter, Samantha's parents created the What's My Name Foundation. The foundation works to educate people about safe ride sharing, as well as supporting charitable foundations and providing college scholarships. 
The victim's parents have worked for policies that improve the safety of ride-sharing passengers. Several laws have been enacted since his death.