John Wayne Bobbitt was an American military man who met Lorena Gallo (her maiden name)in 1988. She was working as a manicurist and was realizing her dream of living in the USA thanks to her student visa, since she was originally from Ecuador.
When they first met, she was only 18 years old, a virgin, and quite Catholic. Their passion was overwhelming, and after 10 months together John asked her to marry him by taking an engagement ring from the bottom of the pool in which they were swimming.
Domestic violence and sexual abuse
Just one year after they got married, in 1989, the couple was driving down a road. John was drunk and driving dangerously while laughing. Lorena became very afraid and asked him to stop, then John punched her in the face while the car was still moving.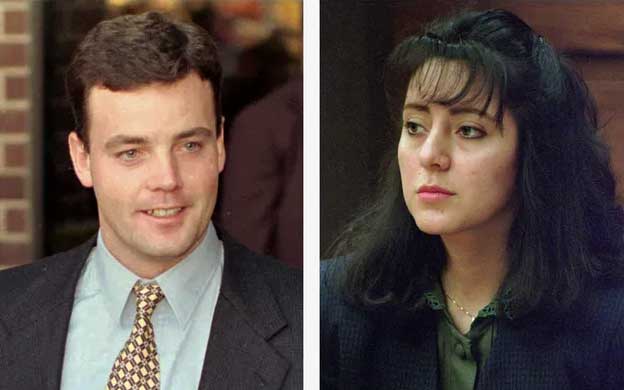 This was the first of many episodes of assault and also rape, where John would force her to have sex, ignoring Lorena's pleas.
After four and a half years of assaults, Lorena went to a police station and asked for a restraining order against John, but the officers said she would have to wait around 3 hours to get it and this caused her to give up.
Night of the crime
On June 23, 1993, John hosted an old friend at his house and they spent the night drinking at a local nightclub and returned home around 3 a.m.
Lorena stayed home sleeping and woke up with John on top of her wanting to have sex. He was drunk and quite aggressive, Lorena said she didn't want to and tried to get out of bed, but he held her down and raped her.
When John finished, he turned over and slept naked. Lorena got out of bed, went to the bathroom and went downstairs to drink a glass of water. As soon as she entered the kitchen she found a knife on the counter and at that moment a thousand thoughts crossed her mind and anger took over her actions.
The thought came in my mind I'm going to make sure he never does this to me or any other woman ever again.

Lorena Bobbitt.
Lorena took the knife, went upstairs to the bedroom, removed the sheet covering John, and in a single movement cut off his penis. She ran out carrying the knife in one hand and the penis in the other. John, in turn, pressed the sheet to his waist and shouted for his friend, who was sleeping in the next room, to take him to the hospital.
John and his friend drove to the nearest emergency room, and at first glance it appeared that John had cut his hand, because he was holding a bloody towel around his waist. But as soon as he was examined, the doctors saw that immediate surgery, blood transfusion, and the presence of a plastic surgeon would be necessary.
Penis thrown on a lawn
While John waited for the doctors, Lorena left in her car driving towards the beauty salon where she worked, when she realized that she was still carrying the penis in her lap, she threw it into a neighborhood lawn.
When she arrived at her workplace, the woman realized that the salon was closed and that it was still early in the morning. She threw the knife in a dumpster and drove to her boss's house where she asked for help and the police were called.
Lorena confessed everything and gave the location of the penis and also the knife she used. The police were able to recover John's penis and took it to the hospital, where it was washed and kept on ice until David Berman, a plastic surgeon, arrived at the hospital.
Nine hours of surgery with no guarantee of success
David Berman was the only doctor in the region who specialized in this kind of surgery, capable of reconstructing veins, arteries, and nerves using a microscope. John had lost a third of his blood, but he survived the surgery and his post-operative condition was stable.
As soon as he was admitted to the ICU, John even told the doctor that he knew his penis would never work again and was very skeptical that the surgery would be successful.
Three days after the surgery, John still had the stitches from the procedure, but was able to notice, through an involuntary morning erection, that his penis was working perfectly.
Media coverage
About 12 hours after the case, while the media was making a real circus around the story, spreading jokes and speculating intimate details, Lorena remained in jail and giving statements.
When asked about the motivation for the crime, Lorena was emphatic saying "he abused me". She seemed quite shaken, her English was not the best, and a translator was not made available while she was testifying.
Trial
The trial came two months after the jury, made up of nine women and three men, found John Bobbitt not guilty of domestic violence and rape charges. Lorena was tried for assault.
Dozens of witnesses reporting mistreatment have testified on Lorena's behalf, co-workers have testified saying they saw her with bruises and bruises in the beauty salon.
Neighbors said they heard Lorena's screams often, and even some of John's friends claimed that he took pride in saying that he had sex without consent and it turned him on. All these allegations were ignored.
After hours of trial between Lorena's lawyer, the prosecution and the jury, she was also found not guilty. According to the judge, she was in a period of mental disturbance when she committed the crime.
At the end of this case, you will come to one conclusion. And that is that a life is more valuable than a penis.

Lorena's lawyer said.
John Bobbit becomes a porn star
Some time later, when John was fully recovered, the porn industry began to make him offers for adult films. According to the producers, a Frankstein penis would be very successful in Las Vegas.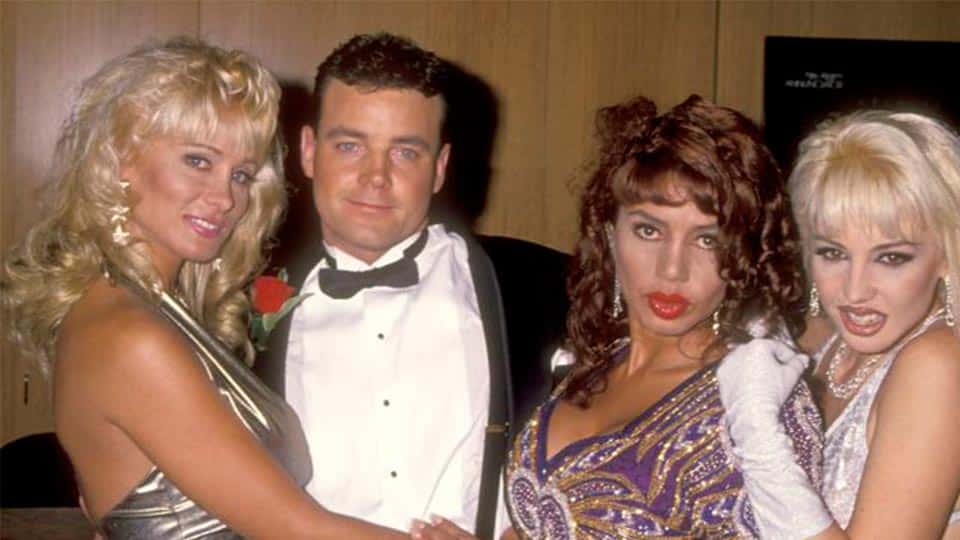 John acted mockingly whenever he talked about the crime, and Lorena became a joke. Journalists even made statements such as "I'm glad the limb was recovered, I'd hate to see it on a milk carton". A quote that alludes to missing children and the Amber Alert, which prints pictures of missing persons on products and commercials.
Today Lorena is married and raising her daughter while running Lorena's Red Wagon foundation, dedicated to helping survivors of domestic violence.
John lives in Las Vegas with a girlfriend. After the problem with Lorena, he has had other problems with the police in recent years. The next two wives and some girlfriends accused him of rape, assault and domestic violence.
John was never arrested for any of these charges and is now a construction worker.