Alyssa Dailene Bustamante was born on January 28, 1994, in Cole County, Missouri, USA. She and her two younger siblings were raised by their grandparents since her mother had drug problems, and her father was incarcerated for assault.
Playing in the Forest
On October 21, 2009, around 5:00 PM, the Olten family was gathered at home, and Patricia Preiss was preparing dinner for her family. The doorbell rang, and it was Emma, a 6-year-old girl who used to play with Elizabeth Olten.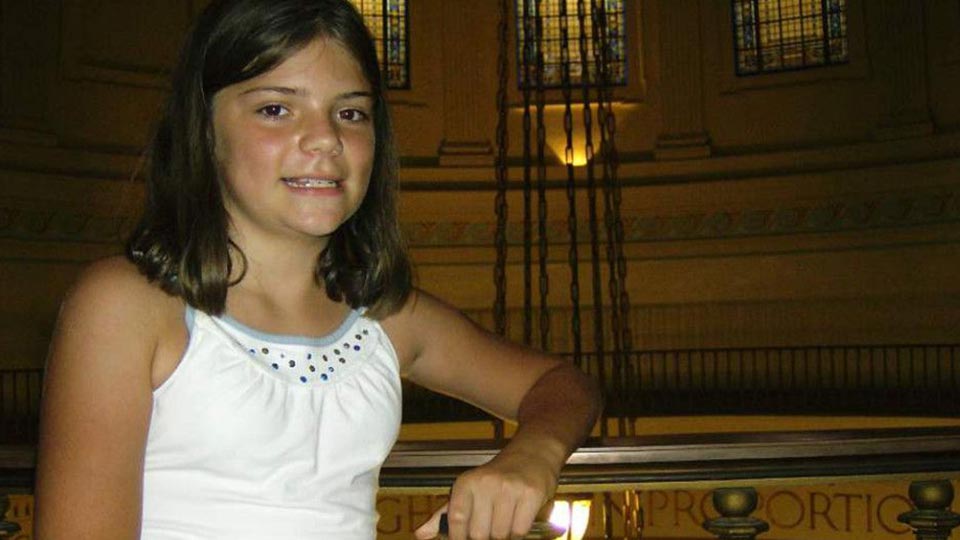 The two families were neighbors, but it required crossing through the forest to go from one house to another. On this occasion, Emma wanted to invite Elizabeth to play. Her mother initially declined but, after much insistence from her daughter, she allowed them to go, with the condition that Elizabeth should return within an hour.
Elizabeth was three years younger than Emma, which didn't seem to affect their relationship as they played and spent a lot of time together. Despite the dense forest, it was common for the children to play in the vicinity, and the area appeared to be safe.
Disappearance
The agreement was for Elizabeth to return by 6:00 PM. When that didn't happen, Patricia became irritated and called Emma's house. During the call, she discovered that Elizabeth hadn't even been there, and her anger quickly turned into concern. 1
The police were called, neighboring houses were checked, and a search in the forest's surroundings was initiated. Around 10:00 PM, nothing had been found, and that's when efforts intensified, with the assistance of firefighters and members of the local community.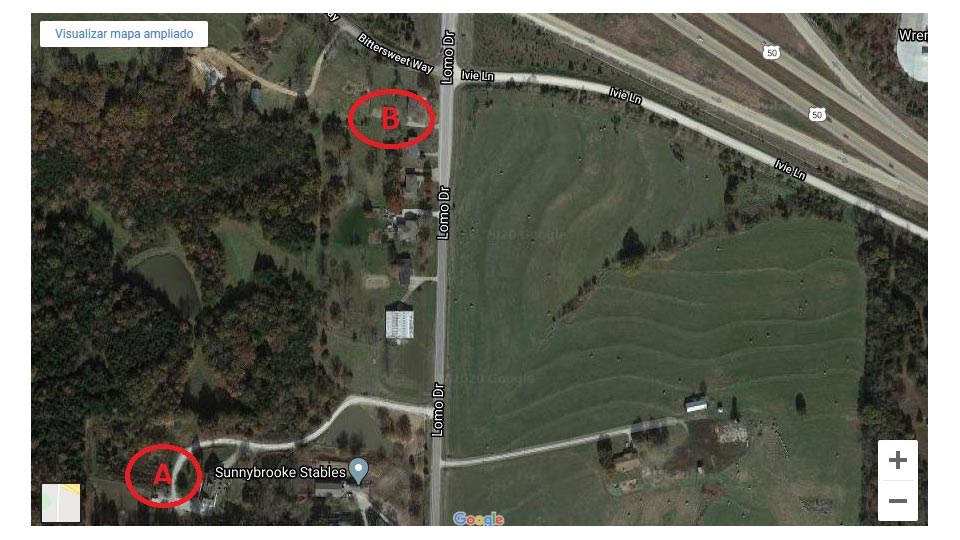 The company responsible for Elizabeth's cellphone service confirmed that her phone had not left the area based on three cell tower records. All three indicated that Elizabeth moved within the forest region but did not exceed the perimeter between the two houses.
Approximately 24 hours after the disappearance, still without answers, the police turned their attention to the last person who was with Elizabeth. Promptly, young Emma told the officers that she said goodbye to her friend and last saw her walking towards her own house.
When the interviewers asked her to retell the story, Emma began to change her version and added details: "Elizabeth got stuck in a bush, she started shouting for Alyssa to help her."
Troubled Adolescence
Alyssa's grandparents provided a stable home for her and her siblings. Her father's imprisonment and her mother's absence caused a deep wound, something she tried to hide from everyone.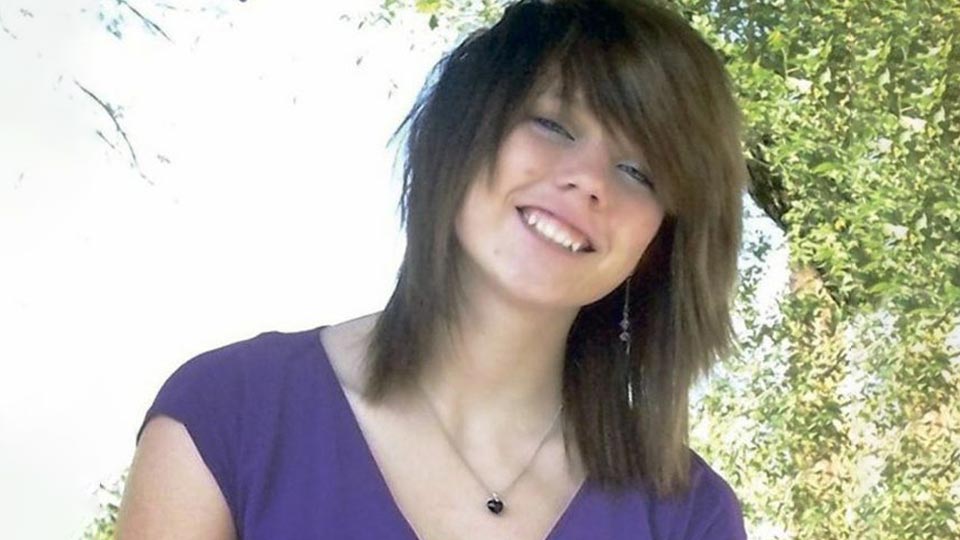 Alyssa often cut her arms, and in 2007 she attempted suicide and had to be hospitalized for ten days in a psychiatric hospital. The girl continued taking antidepressants, but she kept inflicting small injuries on her wrists, something she showed to her friends as trophies.
Unlikely suspect, isn't it?
Alyssa Bustamante was not considered a potential suspect, but since Emma said that Elizabeth had called for her, an interview was necessary. Alyssa admitted that she skipped school that day but denied knowing the whereabouts of the missing girl.
There was a shallow grave in the backyard of her grandparents' house, which caught the attention of the police. Alyssa said she liked burying dead animals she found in the forest, and indeed, upon verification, there were no human remains at the site.
A search warrant was issued for Alyssa's house, supported by the fact that this was the last known residence where Elizabeth had been. The house appeared normal and quite familiar, but Alyssa's room stood out from the other areas.
The girl wrote phrases and poems on the walls, all related to pain, death, and blood. In some passages, she used her own blood as ink and described confusing feelings of loneliness and sadness.
Prison letters were also found, with the sender being her own father. The grandparents claimed they didn't know that Alyssa was in contact with him.
Things truly took a serious turn when the police found Alyssa's diaries. She wrote heavy things like setting houses on fire with people inside. There was a passage written dated on the day of Elizabeth's disappearance, but Alyssa had scribbled over it so that it couldn't be understood.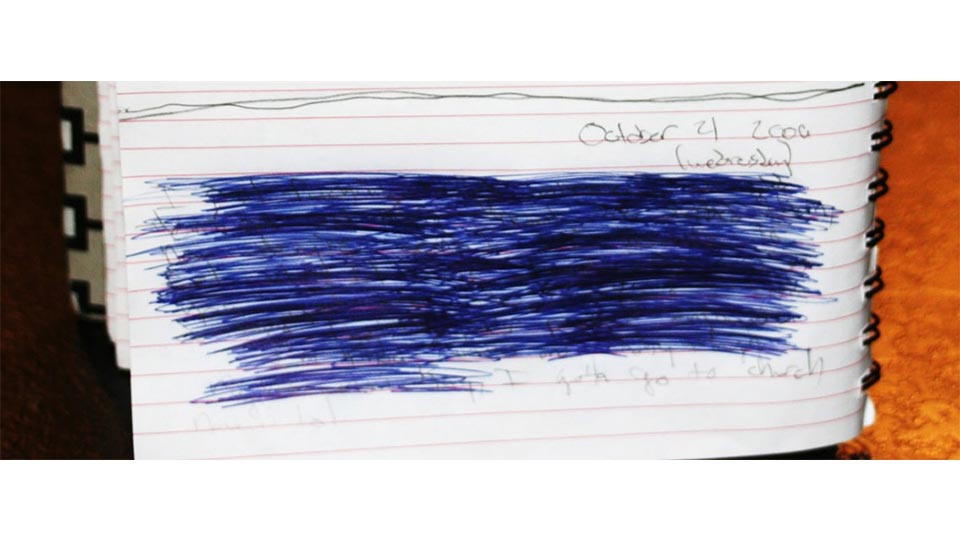 Only two words could be deciphered initially: "cut" and "throat." At that point, it didn't make much sense, but it was enough to conduct an official interrogation where Alyssa became a person of interest.
Interrogation
Alyssa's interrogation followed a well-known police methodology, where the interviewer asks questions slowly, with long pauses of up to 60 seconds after the respondent's answer.
This seemed to make Alyssa uncomfortable and increasingly nervous. The girl's body language showed how stressed she was, making her more prone to tell the truth.
Realizing this, the juvenile interviewer tells Alyssa that the police had recovered her diary and that they knew what she had written on the day Elizabeth disappeared. She knew that everything was no longer a secret.
The initial version given by Alyssa suggested that she and Elizabeth were walking together, the little girl tripped on a stone, fell, hit her head, and died instantly.
The investigator told Alyssa that if this were the true version, the autopsy wouldn't find other injuries, such as a "throat cut." At that moment, Alyssa's expression changed, and she decided to tell the truth. The grandmother became distraught and had to leave the room, and at that moment, she revealed where the victim's body was.
Lured to Death
On the day of the disappearance, Alyssa had asked Emma to fetch Elizabeth so that they could all play together. As soon as the two girls arrived, Alyssa ordered Emma to go back home and continued walking with Elizabeth toward the forest, saying she needed to show her something interesting.
Alyssa carried a hidden kitchen knife and walked towards a shallow grave she had dug five days earlier. When they arrived at the location, Alyssa began to strangle Elizabeth and then stabbed her chest about 5 or 6 times, and finally slit her throat.3
When the authorities arrived at the location indicated by Alyssa, they could see that the body was there without even disturbing the soil. The hole was so shallow that parts of Elizabeth's body were exposed even when covered by dirt and leaves.
The autopsy was able to confirm Alyssa's story, and the police were able to reveal the full passage written in her diary on the day of the murder.
I just killed someone, I strangled her, slit her throat, and stabbed her. Now she's dead, and I don't know how to feel. It was amazing! Once you get over the feeling of "oh my God, I can't do this," it's really enjoyable. Despite that, I'm kind of nervous and shaky right now. Okay, I have to go to church. LOL!

Excerpt from Alyssa Bustamante's diary recovered by the police.
She then attended a dance at the local Church of Jesus Christ of Latter-day Saints while the police were searching for Elizabeth Olten.
Trial
Alyssa had premeditated the crime, and the prosecution had sufficient evidence to believe so, as she used her sister to lure her victim, and the grave had already been prepared days in advance. The court decided to try her as an adult, despite her being only 15 years old.4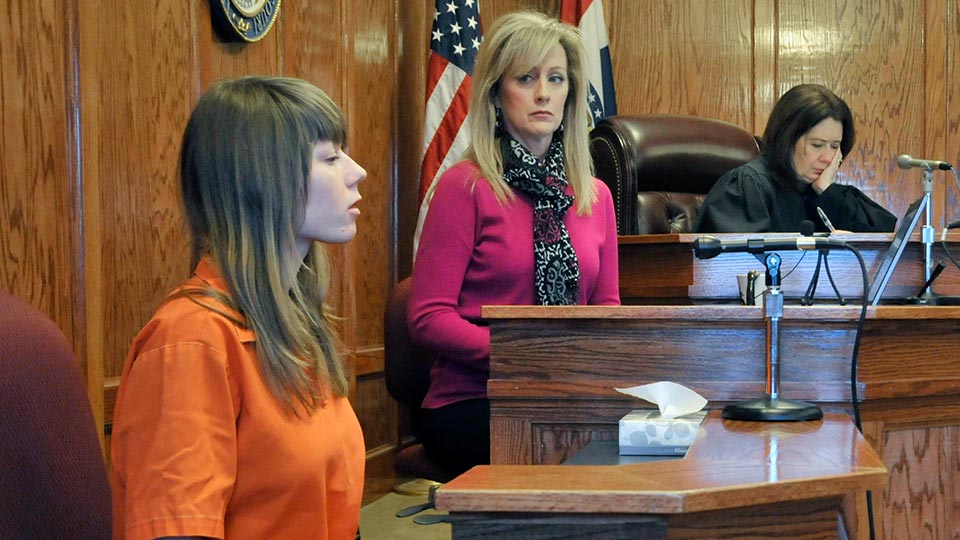 Alyssa Bustamante appeared in court for the first time on November 17, 2009, where she pleaded not guilty and was indicted for first-degree murder and armed criminal action (due to the use of a knife in the murder).5
Just a few weeks later, she was sentenced to life in prison with the possibility of parole and a consecutive 30-year sentence.
Alyssa received treatment from several mental health professionals, who testified that she has major depressive disorder and borderline personality disorder.
Currently, Alyssa is 29 years old and remains incarcerated at the Chillicothe Correctional Center in Ohio, USA.