Christina Victoria Grimmie was born on March 12, 1994, in New Jersey. She had great talent for music from a very young age, and thanks to her father's encouragement, she was already playing the piano and singing by the age of 10.
When she was 15 years old she created a YouTube channel to post her covers, called zeldaxlove64. Christina's work on the Internet gained her many fans, and in January 2012, close to reaching the 2 million subscriber mark, she moved to Los Angeles to further her career.
In the year 2013, Christina Grimmie's videos reached around 350 million views and she was even invited by singer Selena Gomez to open all her tour shows.
In 2014, Christina caught the attention of the judges of The Voice when she auditioned for the sixth edition of the show. At the end of the competition she came in third place, and her fame was already very high.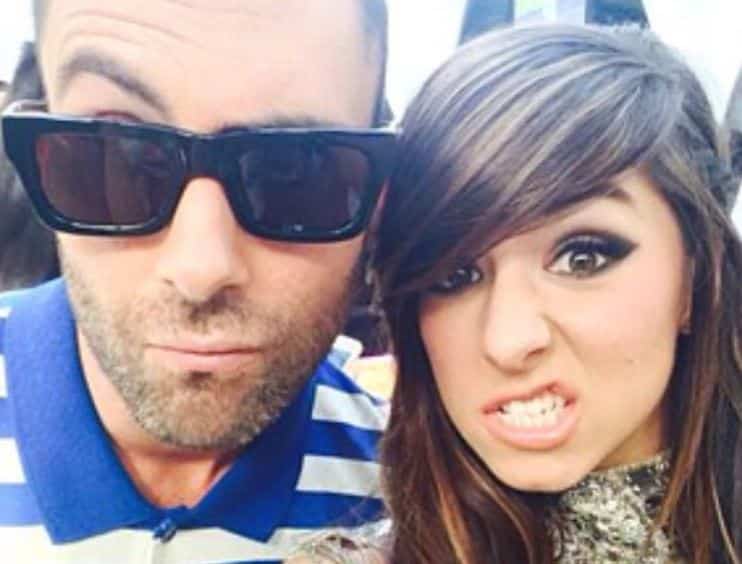 Christina became close friends with Adam Levine during The Voice, and after her death, he even made a post on Instagram in tribute to the girl.
Her last concert
Christina Grimmie was indeed living the best moment of her career. On June 10, 2016, at the age of 22, she performed a beautiful show at The Plaza Life in Orlando with the band BEFOREYOUEXIT.
The concert ended around 10 pm that night, and Christina always attended to her fans after the concert was over. It was common for her to take many pictures with people, hug her fans and even chat for a few minutes.
At one point, a supposed fan named Kevin Loibl walked towards her. When Christina saw him, she opened her arms and took two steps towards him in order to hug him, but before she could touch him he pulled out a gun and shot her in the chest and head.
The people in the place went into shock, many ran out and the production quickly tried to help the singer who was losing a lot of blood. Christina's brother tried to fight with the shooter and hold on to his gun to prevent more shots, but Kevin managed to get loose and distance himself a little, at which point he committed suicide by shooting himself in the head.
An ambulance quickly arrived on the scene, but Christina was already in critical condition and eventually passed away at the hospital. The autopsy found that she had suffered two shots in her chest and one in her head.
Who was Kevin Loibl?
Police said that Kevin was carrying two guns and a hunting knife strapped to his ankle, all of which were legally acquired. The investigation suggests that Kevin had intended to just kill Christina and get away, but the moment he was confronted by the singer's brother the situation got out of hand and he realized that he would not escape.
The body search at the entrance to the concert was not working properly. According to some witnesses, the security guards were more interested in prohibiting the entry of drinks and food than anything else.
The manager of the hotel where Kevin Loibl stayed described him as "strange". The boy arrived by cab, wearing only his clothes, the money to pay for his room, and a printed ticket to the concert. He checked in around 1:30 pm on June 9.
The chambermaids even stated that the room was virtually untouched, implying that Kevin had slept on top of the covers or stayed up all night.
Kevin's family, specifically his father and brother, gave statements saying that he rarely left his room, spent a lot of time on his computer, had few friends, and never saw him with guns or even talking about Christina Grimmie.
Cory Dennington, who knew Kevin for 15 years, believes he was his "only friend in the world", he told police that the boy had become obsessed with Christina over the past year. He would tell Cory that he chatted with Christina and even played online games with the singer.
Kevin fantasized about a romantic relationship between them, and the trigger for the murder could have been a news report that Christina and her music producer were having an affair. Motivated by jealousy and steeped in a story he made up himself, Kevin took a cab from St. Petersburg and traveled about 2 hours to Orlando to commit the crime.
The shooter even made body changes in order to look more attractive to Christina. He lost 50 pounds (22 kg), had plastic surgery on his eyelids, whitened his teeth, and got a hair implant.
The investigation proved that Christina did not even know Kevin, and they had never had any contact. A lawsuit was filed against the concert venue, but in December 2019 the family voluntarily dismissed the suit.