Dominique Dunne was born on November 23, 1959, in Santa Monica, California. Her parents were actors, and she was the youngest of three siblings. Her parents divorced in 1965, when she was 6 years old, and by that time she was already doing some acting work.
She made several small appearances in television series, until in 1981 her life changed: Dominique was about to participate in her first big movie. In Poltergeist, she played a teenage girl whose family was haunted by ghosts. The film was a great success at the time.
John Thomas Sweeney, charming and dangerous
During a party in Los Angeles, back in 1981, Dominique met her first and only boyfriend, John Sweeney, a chef at a very famous restaurant at the time. The relationship was passionate, and soon they were living together in a small one-room house.
At first John was very affectionate and attentive to Dominique, but soon these feelings turned into a kind of possession. Physical and psychological violence became part of the relationship and the young woman was often seen with bruises. John limited her contact with family and friends.
On August 27, 1982, during a fit of rage, John pulled out a part of Dominique's hair. Scared by the situation, the young woman moved to her mother's house, where she stayed for a few months. John often went there to see her, but Dominique's mother didn't like it, and often threatened to call the police if he didn't leave.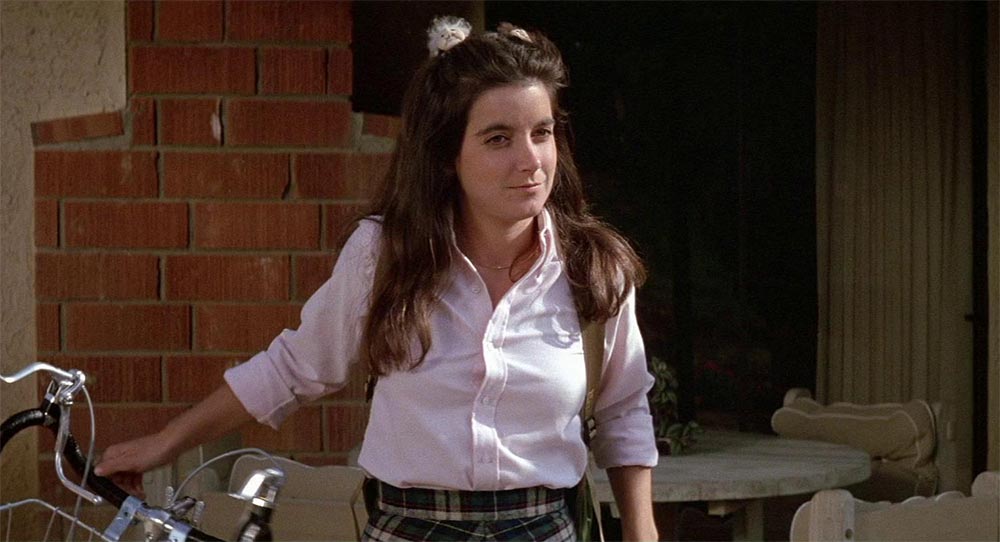 Unfortunately, a short time later Dominique resumed her relationship with John. Again on September 26 a very serious argument between the couple, this time John tries to strangle Dominique. Luckily, a friend of the couple was in the living room, and upon hearing choking sounds he went into the bedroom.
When Dominique's friend came upon the scene, John said that it was no big deal, that the couple was just having a normal fight. Dominique gets out of bed and tries to leave the room, intending to call for help, but John stops her and tells her to go back to her room.
Dominique pretends to comply, but minutes later manages to escape through the bathroom window. John, upon hearing the car engine, rushes out, but Dominique manages to escape and drives to her mother's house. That day, through a telephone call, the girl decides to definitively end her relationship with John Sweeney.
Dead on the balcony of her house
A few weeks later, on October 30, Dominique was rehearsing a new role with her friend David Parker at her mother's house. John called her house to see if she was there, and just ten minutes later he was at her door.
They talked through the front door, which remained locked, but John managed to convince her to go out onto the balcony. The conversation quickly turned into a violent argument and John strangled her until she was unconscious.
David, when he realized the situation, made John stop, and soon after called the police, but it was already too late.
Dominique Dunne is taken unconscious to the hospital, and John is taken into custody to the police station. Once there, in a cold and cruel way, he admits that he tried to kill his ex-girlfriend and after that his idea was to commit suicide.
Dominique's condition was extremely serious and unfortunately she never regained consciousness. The young actress was breathing through life support for approximately five days and after this period, with no brain activity, her mother agreed to turn off.
At 22, despite her death, Dominique's heart and kidneys still functioned perfectly, and she became an organ donor.
Trial and Sentencing
In November 1983, a year after the crime, John received a prison sentence for murder of six and a half years. He was released after serving four and a half years, because his time served prior to conviction was subtracted from his sentence.
Disgusted, Dominique Dunne's late father, journalist and writer Dominick Dunne, said he had hired a private investigator, to follow John's after he was released from prison.
According to Dunne, the last information he had was that John Sweeney had changed his name to John Maura, and moved to an eastern country, probably Australia or Japan, where he would be working as a cook.
The current whereabouts of John Sweeney, now 65, are unknown to the press.