Eva Blanco Puig was born on February 17, 1981, in Spain. She was 16 at the time of the case.
On April 19, 1997, at night, Eva and friends went to a nightclub in the city of Algete, where she lived. She had just ended a relationship and wanted to relax. Eva remained there until 11:30 pm, when she accompanied her friend and walked home.
The friend accompanied her to a vacant lot, about 600 meters from Eva's house, before separating from her at 11:45 pm. It was common for young people to take a shortcut across the vacant lot, and so she did, but Eva Blanco never made it home.
Eva didn't usually give her parents problems and was always punctual with the schedule, that day it was agreed that she would get home until 00:00. When the mother realized that her daughter had not yet arrived, she called friends who said that Eva had already left for her house.
She alerted her husband, a truck driver, who sought her out in town with the help of his nephew, a local police officer and father of a friend of Eva's. After 1 hour of searching, the father went to a police station and registered his daughter's disappearance.
Missing teenager
Officials have shown no interest in registering such a recent disappearance. The guard at the door even said that kids her age were almost always on drugs and she was probably lying on the sidewalk somewhere.
That same dawn, Eva's father returned to the police station fifteen times and criticized the institution for not carrying out searches on rural roads or using vehicles in the searches before sunrise.
Body found
Eva Blanco was found the next day by two men, near a construction site 6km from the party site.
People who were at the scene believed that the girl would have been the victim of a hit-and-run, but soon after arriving, police officers noticed several knife blows on the victim's body.
The stab wounds were located on the victim's back, and everything indicated that she was hit while trying to flee from the aggressor.
The body was dressed in the same jeans, dark shirt, and boots that Eva Blanco wore when she disappeared, with only one sleeve of her jacket removed.
It is assumed that both the killer and victim arrived in the area in a car, although heavy rain on the night of the murder erased all tire tracks and most other evidence. However, some footprints of the victim and a man wearing size 42 moccasin shoes still existed.
Autopsy
Eva was stabbed in the back 19 times before dying of hemorrhage. The murder weapon was a navaja-style knife 8 to 10 cm long and 1 cm wide. The first stab in the side was done while she was sitting in a vehicle and the rest after she got out and tried to run down the road.
Many of these later wounds, mostly found on Eva's ear and neck, were superficial and interpreted as passionate, while the first wound was deep and could have been fatal even in the absence of all the others.
Eva's hymen was torn and traces of semen were found in her mouth, vagina and underwear. A red fiber was also recovered from the victim's mouth, and later identified as belonging to the car's upholstery, confirming the theory that she was in a vehicle.
Investigation
As the body was found dressed and showed no previous signs of violence, the police believed that the sex had been consensual and that the murder was the result of an argument after the act. The victim's family did not believe this theory.
The first suspect was Blanco's ex-boyfriend, a Fuente el Saz resident who had just broken up with her but was soon dropped.
The answers start to emerge
In 2007, an expert re-examined the DNA evidence found on Eva Blanco's body and concluded that it belonged to a man of non-European descent.
On April 26, 2013, an investigative program aired Eva's case and shortly afterward a woman contacted the station to file a complaint. She told authorities that she saw a suspicious man at the construction site around 8 am when Eva's body was found.
He was walking in the rain without an umbrella, looked like he hadn't slept through the night and was looking for something before getting into a white Renault 18.
Police found the testimony credible, in part because a Renault 18 had been reported by other witnesses over the years and the model matched the fiber recovered from Blanco's body.
DNA profile points to suspect
In late 2013, a new review of semen DNA pointed to a man of North African descent. Police asked the 300 North Africans residing in Algete in 1997 to provide voluntary samples.
Fouad Chelh, a former resident of the Blanco neighborhood who now lives in the south of France, shared his Y chromosome and more than 97% of his nuclear DNA with the killer.
This was only possible if the two men were brothers. After a sample from another brother of Fouad Chelh who never resided in Algete yielded identical results, an arrest warrant was issued for the third brother, Ahmed Chelh Gerj.
Ahmed Chelh Gerj
Upon being informed of the DNA evidence, Ahmed Chelh Gerj claimed that he had gone for a walk alone and that two unidentified men grabbed him, took him to Eva's body and forced him to masturbate over it.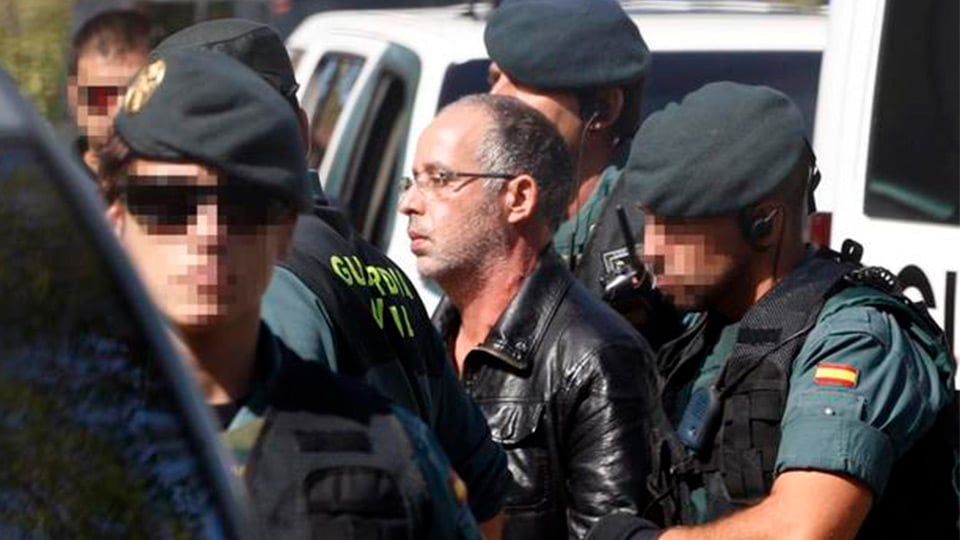 His ex-wife told reporters that he had gone out with his brothers that night. She claimed that no one ever talked about that night until after Ahmed's arrest, when a brother said they were in the same nightclub as Eva, and that they talked to her after she argued with her ex-boyfriend.
Eva Blanco left the club with her brothers, but went back inside with her friends around 11pm. A ex-mulher de Ahmed também alegou que a polícia nunca interrogou a ela ou aos irmãos.
A confession through suicide
On October 5, Ahmed unsuccessfully tried to cut his jugular vein with a piece of glass in his cell. After that, he was deported to Spain for trial.
The suspect's lawyer argued that there was no evidence linking his client to the crime other than DNA, and that everything indicated that Eva would have gotten into the car and had sex of her own volition.
As a result, it made no sense to accuse Ahmed of rape or to believe that Eva would have agreed to get into a stranger's car.
At the next hearing on January 15, Ahmed claimed that two people forced him into a car and threatened him with a knife to make him ejaculate on Eva, who was alive inside the vehicle.
He insisted he never penetrated her, but when asked why his semen was found inside her body, he couldn't answer.
On January 29, 2016, Ahmed Chelh Gerj was found dead in his cell, hanged with sheets. The indictment was formally closed on February 15, and the killer never served his sentence.