Annie Le was born on July 3, 1985 in San Jose, California. Her family was of Vietnamese origin and very close-knit, Annie was always very dedicated to her studies.
Upon leaving high school she won a $160,000 scholarship to study Cell Developmental Biology at the University of Rochester, New York.
It was during this time that she met her fiancé Jonathan Widawsky, and they were even scheduled to be married on September 13, 2009. Tragically, she would never experience that.
Day of the crime
Annie was pursuing her doctorate in pharmacology, and was monitoring the effects of different drugs on mice at Yale University. She was seen entering the building where her lab was located at exactly 10 a.m. on September 8, 2009.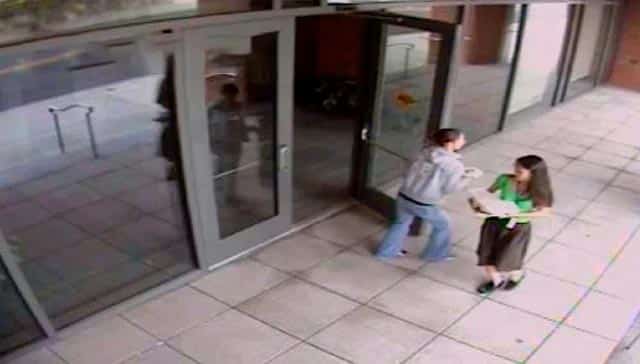 Annie didn't usually stay long at the university without telling someone, and in the evening, when she didn't return to the student dorm, one of her roommates reported her missing to the authorities.
The building allowed entry only to authorized persons with a Yale ID card. That same day the police found Annie's purse, notebook and cell phone on her desk in the lab.
At this point, it was hard to have an idea of what was going on, nothing indicated that Annie was in danger other than the fact of her sudden disappearance. There was even speculation that Annie might have gone into hiding voluntarily after an anxiety episode due to the pressure of her studies and the upcoming wedding.
Reviewing the security cameras, the police realized that Annie was seen entering the building, but her exit image was not captured by any of the 70 cameras around campus that day or in the following days.
Bloody clothes on the ceiling
Four days after the disappearance, the police found clothes covered with blood that had been placed in the ceiling of one of the rooms in the building. Later, through DNA tests, it was discovered that the blood was indeed Annie Le's.
The next day, through the help of sniffer dogs, Annie's body was found crushed inside a basement wall of the Yale University research building. Her bones had been broken so that she could fit into the wall, and her face was disfigured due to the trauma.
The cause of death was described as traumatic asphyxia, meaning that she was killed through intense compression of her chest that caused her body to crush. In addition, Annie's jaw and one of her collarbones were broken and there were bruises on the back of her head.
She was partially undressed and semen was found on her clothing, indicating that she had also been a rape victim. The missing person case quickly evolved into a sex crime followed by murder.
Just 29 minutes after Annie entered the building on September 8, 24-year-old lab technician Ray Clark was caught on camera entering the building with his Yale ID card. Oddly enough on his way out, Clark had changed his clothes.
Raymond Clark III, the perpetrator
Ray was known on campus for getting angry at students who used the lab and left it disorganized. Some Yale goers gave conflicting descriptions about the technician, some said his personality was that of an angry person and others defined him as a pleasant person.
When questioned by the police, it could be seen that his face and left arm were covered with scratches, but he blamed a domestic cat for the injuries.
According to the investigation, Clark stalked Annie in the lab and later took her body to a basement room where only a small group of employees would have access, including him. Annie, despite conducting research in the building, had limited access only to areas related to her study.
DNA samples were enough for Clark to be arrested. A bloody sock and a discarded lab coat were found, which contained blood samples from the perpetrator and the victim. Because of this, Ray Clark confessed on March 17, 2011 to being guilty of the murder.
He was sentenced to 44 years in prison and his release is scheduled to take place on September 16, 2053.