Shasta Groene, age 8, was living with her mother Brenda, her stepfather Mark, and her two brothers, 13-year-old Slade Groene and 9-year-old Dylan Groene.
There is not much information about the family's routine, but it is believed that they had a normal life. However, everything began to change a few days before the crime, when a sexual predator began stalking the family.
Massacre and kidnapping at the Groene residence
On May 16, 2005, Joseph Duncan, aged 42, broke into the house armed with a revolver and a hammer, and under threats, ordered the two adults in the house to gather all family members into one room.
So Shasta Groene was suddenly awakened by her mother, who took her and all the other members of the family into one of the rooms. Soon afterwards he began to tie everyone up, so they could not react.
But Joseph was completely out of control, and in one sudden move and without any warning, he shot Brenda, Mark and also Slade, Shasta's older brother.
After killing the family in front of Shasta and Dylan, he took the two children to his car and drove to the state of Montana.
Joseph Duncan settled in a camp that did not even have electricity, at an estimated distance of 155 mi (250 km) from the Groene family home.
This would be just the beginning of the 47 days that Shasta and her brother would be held captive, being sexually abused every day, eating very few meals, and sleeping inside their kidnapper's car.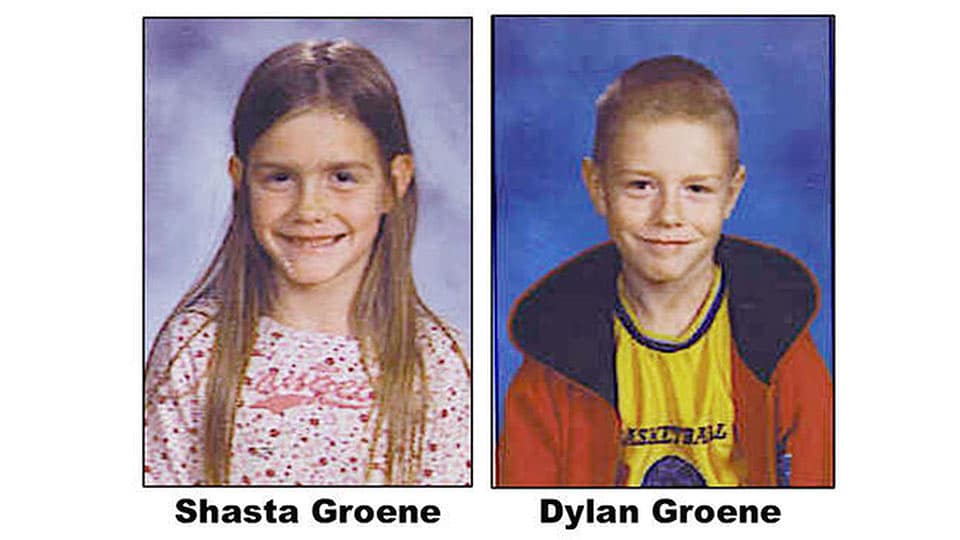 On May 17, after one of the neighbors found the family's disappearance strange, he went to Groene's house. When he got there, he found the door open and decided to go inside, but the scene he witnessed was cruel. Quickly the police were activated and issued an Amber Alert throughout the country.
An Amber Alert is a message distributed by a child abduction alert system to ask the public for help in finding abducted children. (…) In the United States, Amber alerts are distributed via commercial and public radio stations, Internet radio, satellite radio, television stations, text messages, and cable TV.

Source: Wikipedia
Death of Dylan Groene
Joseph Duncan offered only canned fruit for the children to eat, and Sasha Groene even claimed that he once tied her to a tree and returned only two days later to set her free.
One morning, Joseph lied to the children that he would take them home. They were very happy and hugged each other, but the moment Dylan turned away from his sister, Joseph shot him in the stomach. When the boy fell to the ground, Joseph made sure to shoot him in the head to make sure that he would die.
Shasta was in shock, but even so her kidnapper forced her to drag her brother's body and forced her to set him on fire. This episode created a major trauma in the girl, who could not speak for a few days due to the trauma, only responding to Joseph with nods.
She tells in a deposition that she was extremely afraid of Joseph, and since he moved camp every two or three days it was impossible for her to have contact with other people and be able to ask for help.
The girl began to agree with everything the kidnapper proposed, and became convinced that Dylan's death was just an accident, as he said. She felt that he could hurt her at any moment if he didn't like her.
One day, Joseph told Shasta that she should choose what her death would be like, and to do this he would give her two options: a shot in the head or death by asphyxiation.
Shasta Groene still had the memory of her brother's death, so she chose to die by suffocation. At this point Joseph went out to look for a rope, and when he returned he climbed on top of Shasta and began to hang her.
Shasta quickly fainted, she says that at that moment she was able to see her mother telling her that this was not her time and that she should come back to life. Suddenly the girl regained consciousness and realized that Joseph was crying next to her, he said that he was not able to kill her because she called him Jet, her childhood nickname.
Shasta's courage saved her life
That same day, Joseph asked the girl if she wanted to meet his mother, she said yes, and they boarded the car, leaving the camp behind.
They stopped at a gas station in the middle of the road, Shasta and her kidnapper were seen through the convenience store's CCTV.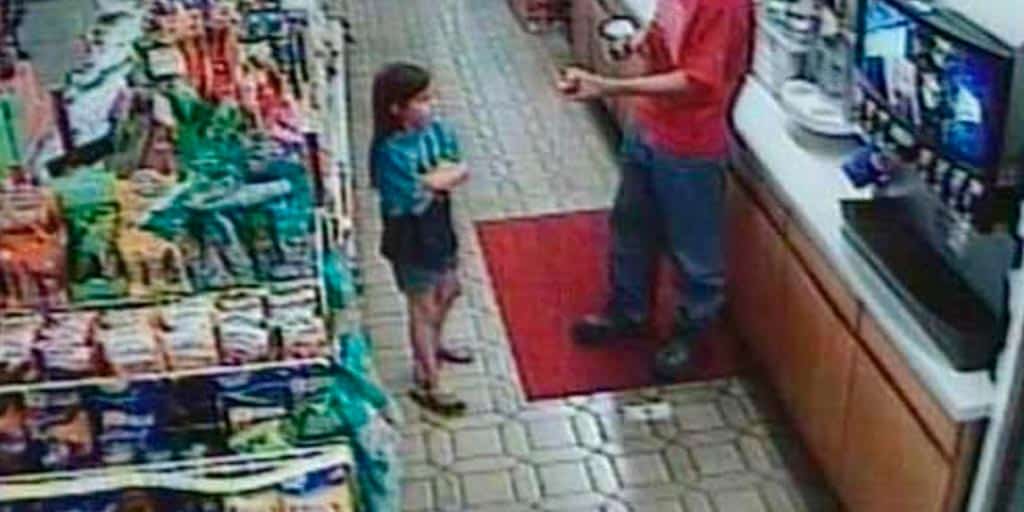 On June 2, Joseph took Shasta to lunch at a restaurant on the road. By then the Amber Alert had already spread several posters and billboards with Shasta and Dylan's picture all over the region.
Outside the restaurant there were two men smoking, Shasta in an act of courage made intense eye contact with them, who quickly recognized her and alerted the restaurant managers.
The police were called, and for the next ten minutes the waitress, whose name was curiously Amber, kept the two customers busy. She offered milk shake and French fries for the girl, as well as bringing coloring pencils and drawing sheets. Joseph didn't suspect anything.
Finally arrested
As soon as the police entered the establishment, Joseph realized that this was the end and did not resist arrest. The authorities asked Shasta what her name was, at which point she looked very afraid at her kidnapper, but he said that she could tell the truth.
Background and sentencing
In 1980, when Joseph Duncan was only 16 years old, was sentenced to 20 years in jail for threatening with a revolver and raping a 14-year-old boy. He served time until 1994, when he was paroled, and then faced new charges.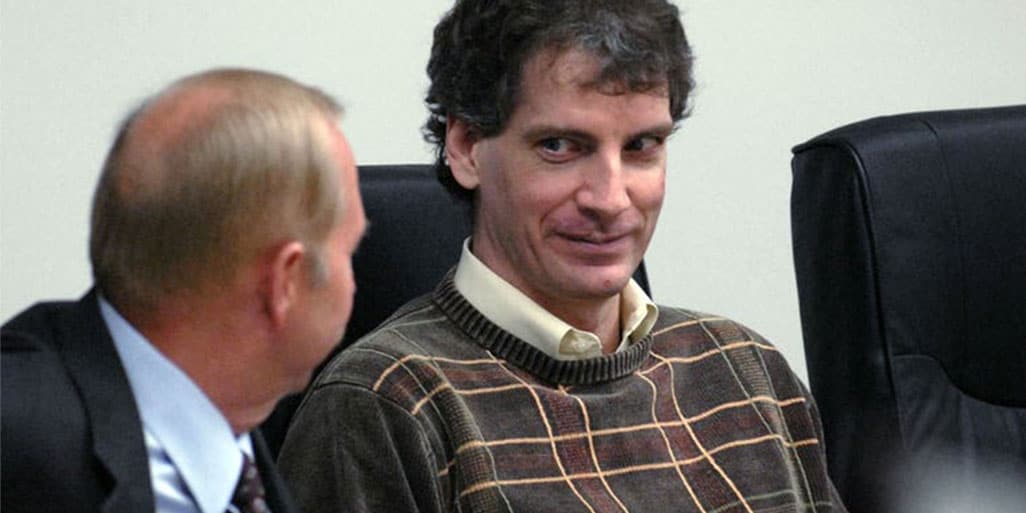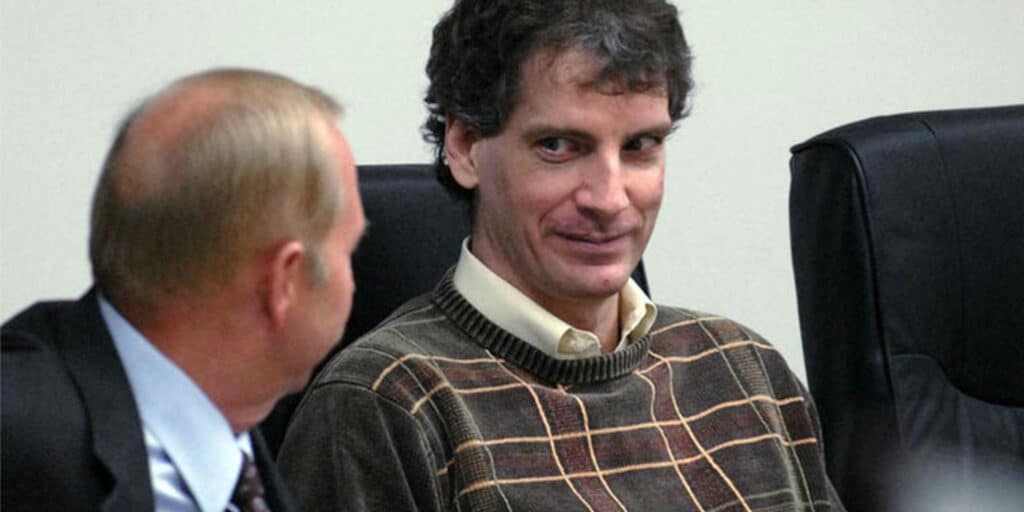 All of his cases are linked to pedophilia, a crime also committed against Shasta and Dylan. After pleading guilty to the sexual abuse and murders, he was sentenced to death in 2008. He also kept a blog on the internet, where he anonymously described his routine as a sex offender and how much pleasure it gave him.
In March 2021, it was reported that Duncan was suffering from a terminal brain tumor. Therefore, Duncan died on March 28, 2021, at the age of 58.
Nowadays, Shasta Groene is alive and leads a normal life.