Andrea Yates was born in Houston, Texas. Daughter of Jutta Karin Koehler and Andrew Emmet Kennedy. She is the youngest of five children and was raised within a Catholic family.
The girl had always excelled in school, participated in several sports, and was even the leader of the swimming group. She had an impeccable record of good grades.
In 1986 she completed her degree in Nursing, where she worked as a nurse at the University of Texas Cancer Center from 1986 until 1994.
Russell "Rusty" Yates and the Dream of Starting a Family
In the summer of 1989, she met 25-year-old Russell "Rusty" Yates, and they soon moved in together, marrying on April 17, 1993. They had a dream of starting a large family with Catholic principles and children with Biblical names. At the time, Rusty and Andrea said they would "have as many babies as nature would allow."
They later bought a house in the town of Friendswood. After the birth of their first child, Noah, in February 1994, Rusty took a job in Florida, moving with his family to a small trailer in Seminole.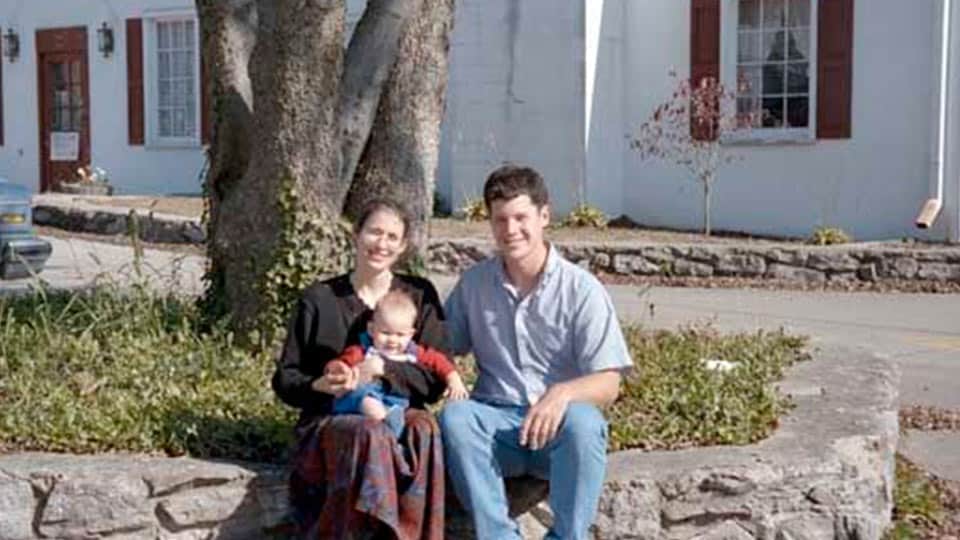 The couple didn't have much money, Andrea was responsible for raising and educating Noah while her husband worked outside.
Mental Health Disorders
After the birth of their third son, Paul, they returned to Houston, and bought a GMC minibus motor home. It was after the birth of their fourth son, Luke, that Andrea experienced the first symptoms of depression.
Her condition may have been triggered by the extremist sermons of Michael Peter Woroniecki, the pastor who had sold them the bus. Andrea's family was concerned about the way she was captivated by the minister's words.
The couple and their children did not attend any church, but at least three times a week they received visits from members of a Bible study and prayer group.
Drowned one by one
On June 20, 2001, Andrea Yates drowned her five children, who were between six months and seven years old, in the bathtub of her home.
The mother began to drown Mary, who was only six months old. From there she drowned them one by one until she reached Noah, her oldest son. In a statement to the police, she said that killing Noah was very painful because he was being a great big brother and begged her to apologize as she drowned him.
The house had wet footprints, which showed that the children realized what was happening and tried to escape. The autopsy revealed that the victims had brain bruises, which indicated that they were fighting for their lives before they died.
Interestingly, the family dog that lived loose was found chained up on this day, Andrea is believed to have been meticulous in order not to be interrupted.
Soon after, she called the police. Then she called her husband, who was working as a NASA engineer at the time, saying and repeating just three words: "The time has come."
Motivation for crime
Andrea's mental disorders led her to believe that her children were under the influence of an evil superior force. She believed that by killing them as children, she could preserve their innocence and thus defeat "the devil," as she put it.
She believed that she was not being a good mother.
"It was the seventh deadly sin. My children were not righteous. They stumbled, because I was bad. The way I was raising them, they could never be saved. They were doomed to perish in the flames of hell."

Said Andrea to the psychiatrist in prison.
Rusty Yates' Conduct
Rusty never helped Andrea in the care and education of the children. Since they did not attend school, the mother was responsible for educating them at home. Her husband said that he did not want the children to be around other people who could distract them from the right path. Andrea ended up living isolated from the world with her five children.
The Yates' adherence to the principles of the Quiverfull lifestyle, which encourages couples to have multiple children, has always been something important to Rusty.
The husband, even though he was advised by Andrea's doctor, began to leave his wife alone with the children in the weeks leading up to the drownings for short periods of time, hoping to improve his wife's independence.
He told relatives that he intended to leave Andrea alone for an hour during the morning and afternoon, so that she would not become totally dependent on him or her mother.
She told Russell that she no longer wanted to have sex because Dr. Starbranch said it could hurt her children. Russell continued with his religious beliefs regarding procreation, praised her as a good mother, and convinced her that she could handle more children.

Reveals the prison psychiatrist, Dr. Melissa Ferguson.
Rusty Yates never seemed to see how difficult Andrea's situation was, where on top of her mental problems, she had to take care of the house and her five children all by herself. Andrea's mother said that Rusty was proud to say that she had never changed a diaper in her life.
Judgment
In March 2002, the jury denied the insanity defense and found Andrea guilty. The court sentenced Andrea Yates to life in prison, with the possibility of parole after 40 years. That sentence was overturned in 2005, after psychiatrist Dr. Park Dietz, admitted to giving false testimony.
Dietz testified that shortly before the murders, an episode of the television series Law & Order aired a woman who had drowned her children and had been cleared of insanity. Author Suzanne O'Malley, who was covering the trial, immediately announced that no such episode existed. The appeals court found that the jury had been influenced by this false statement and that a new trial would be necessary.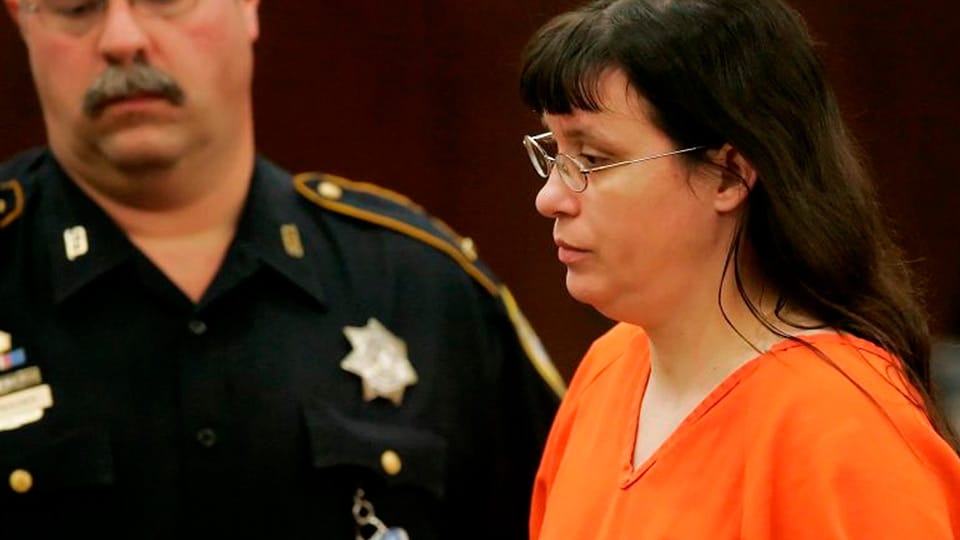 On January 9, 2006, Andrea Yates pleaded not guilty by reason of insanity. On February 1, 2006, she was released on bail on the condition that she be committed to a mental health treatment facility.
On July 26, 2006, after three days of deliberations, the jury found Andrea not guilty by reason of insanity as defined by the state of Texas. Consequently, she was admitted to North Texas State Hospital on the Vernon Campus. In January 2007, Andrea was transferred to a minimum security mental health hospital in Kerrville, Texas.
Andrea has already had the opportunity to appeal to return to living in society, and she never did. According to her, she feels good about being hospitalized. She spends most of her time painting and writing cards, which are sold by mail to the children's foundation in prison and hospital.
Concluding remarks
Her ex-husband, Rusty, filed for divorce, granted in 2005. He claims that he always "blamed her illness" for the death of his children, not her.
Rusty also calls his ex-wife once a month and visits her once a year to maintain a cordial relationship. As for where he is now, that is a little harder to determine, as he prefers to keep a low profile.
While some say Rusty no longer works at NASA, his Linkedin profile shows that he still holds the title of Senior Systems Engineer at Johnson Space Center in Houston, Texas.
And as for his personal relationship, Rusty remarried in 2006, to Laura Arnold, whom he met in church, but they divorced. Today they have one child together, a boy, who is now 15 years old.