Jennifer Pan was born on June 17, 1986, the daughter of Bich Ha and Huei Hann Pan. She also had a brother named Felix, three years younger.
Jennifer's parents were Vietnamese immigrants, and migrated to Canada in 1979 as political refugees. They married in Toronto and lived in Scarborough.
Although they spoke no English, the two quickly found jobs at Magna International, an auto parts manufacturer based in Aurora. Hann as a tool and die maker and Bich as an auto parts manufacturer.
The couple worked hard and seemed to save every penny for the future. In the year 2004, they were able to purchase their first home. With a two-car garage on a quiet residential street in Markham, the house was the realization of a lifetime's effort. He drove a Mercedes-Benz and she a Lexus ES 300, and they had accumulated a few thousand dollars in the bank.
Daughter of success
They enrolled Jennifer in piano lessons at the age of four, and she showed promise early on. In elementary school she amassed a trophy shelf full of awards.
They got her into figure skating and she hoped to compete at the national level in Vancouver, until she ruptured a knee ligament. Outside of school, Jennifer swam and practiced the martial art of wushu.
I couldn't stand to be seen as a failure
Some nights during elementary school, Jennifer would return from skating practice at 10 pm, do her homework until midnight, and then go to bed. The pressure was intense. She began to mutilate herself by making small cuts on her forearms.
Jennifer had great insecurities about herself, as her parents placed great expectations on the girl. As her eighth grade year approached, Jennifer expected to be named the best student in her class and to receive honors for her academic achievements. But neither of these things happened.
Her colleagues commented that Jennifer referred to her father as "Tiger Dad", which in Asian culture refers to a strict parent who is highly focused on the achievements of his children. For them, when their children fail, it is a failure of their parents.
The couple picked up Jennifer every day at the end of class. They closely monitored her extracurricular activities. They never allowed her to date or go to the school dance for fear that these activities would distract her from her academic commitments.
Professional liar
When the girl entered high school her performance dropped a lot. Her grades, which were always A's, were getting close to B's, which is not bad for most students, but that was not the way her parents thought.
The alternative Jennifer found to remedy this pressure was to lie; she was willing to do everything possible to make her parents believe that she was meeting expectations.
Around the same time, she began dating Daniel Chi-Kwong Wong, of Chinese and Filipino descent. He was a marijuana merchant and worked as a kitchen clerk in a restaurant. Daniel got low grades and was not worried about the future. His parents had no idea about the relationship.
Jennifer forged school report cards several times using fake templates, making them think she got an A. In her senior year, Jennifer failed her calculus. Telling her parents was not an option, so she had to make up a story.
The daughter told her parents that since her class was very large, the students were only allowed one invitation to the high school graduation. Thus, Jennifer felt that it was unfair that she had to choose one parent and that it was better that they did not go. Instead, she would invite a friend. They believed her.
Going to a fake university
A few weeks later, Jennifer told her parents that she had been admitted to college for a pharmacology course, falsely claiming that she had accepted an offer from the University of Toronto.
She went so far as to buy second-hand textbooks and watch pharmacology-related videos to create notebooks full of class notes that she could show her parents. She also frequented the municipal library, where she pretended to be doing work for college.
The rest of the time she pretended to be in class, Jennifer sat in cafes, taught as a piano instructor, and worked as a waitress in the same restaurant as her boyfriend.
Jennifer also asked her parents for permission to sleep over three days a week at a friend's house who lived near campus, it was another lie. Jennifer stayed at Daniel's house, where she also lied to the boy's parents, saying that his parents agreed to her being there.
Sandcastles always crumble
As a way to justify more time away from home, Jennifer told her parents that she started volunteering at a children's hospital. Her mother was suspicious, since she had no uniform or badge from the institution.
On one occasion, the mother followed her daughter to "work" and quickly discovered the truth. Furious, the father wanted to throw Jennifer out of the house, but the mother convinced him to let her stay, but there would be conditions.
Since she had not finished high school, her parents ordered her to do so. Subsequently she was supposed to enroll in university, but dating was extremely forbidden. She was not allowed to go online or use her cell phone. Her parents allowed her to go out only to give piano lessons, during which she always found a way to see her boyfriend.
Murder Plans
In the spring of 2010, Jennifer was reunited with Andrew Montemayor, a friend from elementary school. According to the evidence in court, he bragged about robbing people with a knife in the park near his home (a claim he denies).
When Jennifer told him about her torturous relationship with her father, Montemayor confessed that he had once considered killing his own father.
The idea caught Jennifer's attention, and she began to imagine how much better her life would be without her father around. Montemayor introduced Jennifer to her roommate, Ricardo Duncan. Together, they devised a plan for Duncan to murder her father in the parking lot at work.
She says she gave Duncan $1,500 and they agreed to talk later by phone to set a date and time. But Duncan stopped returning her calls, and in early July Jennifer realized that she had been robbed.
According to the police, it was at this point that Daniel and Jennifer came up with an even crueler plan: they would hire a hit man to kill the girl's parents, receive their share of the inheritance (about $500,000) and live together, without having to take orders from anyone.
Execution
Daniel gave Jennifer an iPhone and introduced her to an acquaintance named Lenford Crawford, whom he called Homeboy. Jennifer asked what the price of a murder was. Crawford said it was $20,000, but to a friend of Daniel's it could be done for $10,000.
On the morning of November 8, Crawford texted Jennifer, "After work it will be game time." Felix, who was studying engineering at McMaster University, was not home.
At about 9:30 PM, Jennifer's mother returned from dance class, put on her pajamas, and stood in front of the TV on the main floor. At 9:35 pm, a man named David Mylvaganam, Crawford's friend, called Jennifer and they talked for almost two minutes.
Jennifer went downstairs to say good night to her mother and, as she later admitted, unlocked the front door.
At 10:02 pm, the light in the upstairs office came on, it was a signal to the intruders, and a minute later it went off. At 10:05 pm, Mylvaganam called again, and he and Jennifer talked for three and a half minutes. Moments later, Crawford, Mylvaganam, and a third man named Eric Carty came through the front door, all three armed.
Taken to the basement
One of the boys pointed his gun at Jennifer's mother while another went upstairs. There he pointed his gun at Hann's face and ordered him to get out of bed, the criminal followed him with the crosshairs to the living room.
Upstairs, Carty found Jennifer outside her bedroom door. She promptly handed over approximately $2,500 in cash, and then another $1,100 that was on her mother's nightstand.
Carty tied Jennifer's arms to the ladder, while Mylvaganam and Crawford took Bich and Hann into the basement and covered their heads with blankets. They shot Hann twice, once in the shoulder and once in the face. He fell to the ground. They shot Bich three times in the head, who died instantly, and then fled out the front door.
"Help me, please! I need help!"
Jennifer somehow managed to reach for her iPhone, tucked into the waistband of her pants, and dial 911 in spite of having her hands tied behind her back.
"Help me, please! I need help," she cried. "I don't know where my parents are! … Please come quickly!" At the 34-second mark of the call, the unexpected happens: Hann can be heard moaning in the background. He woke up, covered in blood, saw his dead wife, and climbed the stairs to the main floor.
Jennifer shouted that she was calling 911. Hann came out screaming, and found his frightened neighbor in the next garage. The neighbor called 911 again. The police and an ambulance arrived on the scene minutes later, Hann was rushed to a hospital.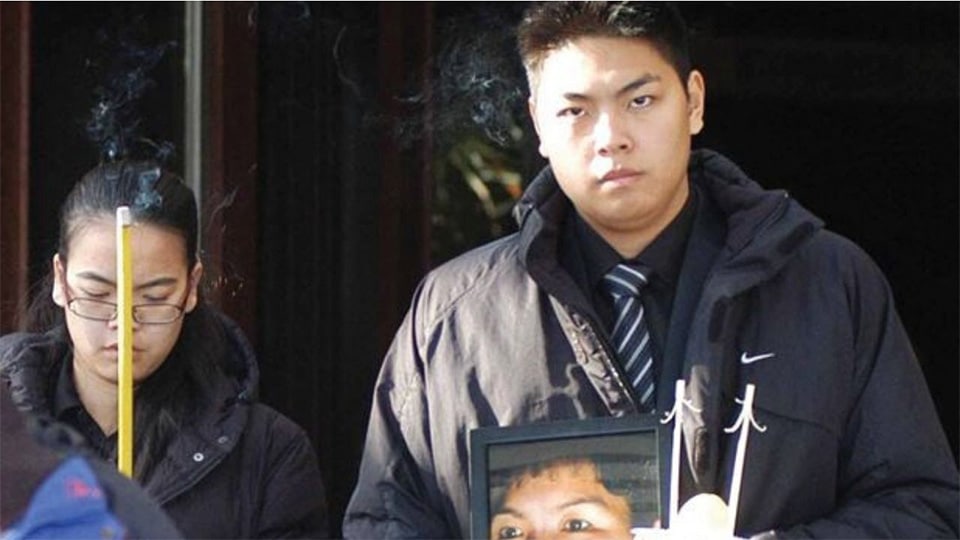 Entangled in her own lies
The night after the murder, Jennifer went through her first interview with the police. She was arrested on November 22, 2010, during her third interview at the police station. When the officers said "we know everything," Pan admitted that she had hired the killers, but claimed that she hired them to kill her and not her parents.
She gave all the information about the boys and they were arrested.
The trial of the girl and her accomplices began on March 19, 2014 and lasted ten months. All pleaded not guilty to the charges. At trial, evidence included extensive tracking of cell phones, finding more than 100 messages sent between Jennifer and her boyfriend in the six hours leading up to the murder.
Jennifer Pan, Wong, Mylvaganam and Crawford were all convicted on December 13, 2014 and each received a life sentence with no chance of parole for 25 years.
Jennifer's father and brother sought a court order prohibiting her from contacting members of her surviving family again, which was not granted.
Since 2016, Jennifer Pan has been incarcerated at the Gran Valley Institution for Women in Kitchener, Ontario.