Peter Gerald Scully is the main character in this case, he was born on January 13, 1963 in Australia. Not much is known about his childhood or his family.
He had previously been charged with fraud and deception offenses relating to real estate scams, before fleeing to the Philippines. According to police, the man raised about $2.68 million through scams involving property sales.
ARTICLE CONTINUES AFTER ADVERTISEMENT
Peter is the father of two daughters, and was described as a dishonest person with sexual impulses by people close to him. In his last months in Australia he was dating a 17-year-old teenager named Ling.
The couple used to participate in sex orgies and Peter even maintained two escort websites, where his girlfriend offered her services as a call girl.
His life in the Philippines
Upon arriving on Mindanao Island, Peter used some false names to hide. He hooked up with a local teenager, who also worked as a call girl, named Liezyl Margallo.
The relationship lasted about six months, but they continued to see each other in the following months.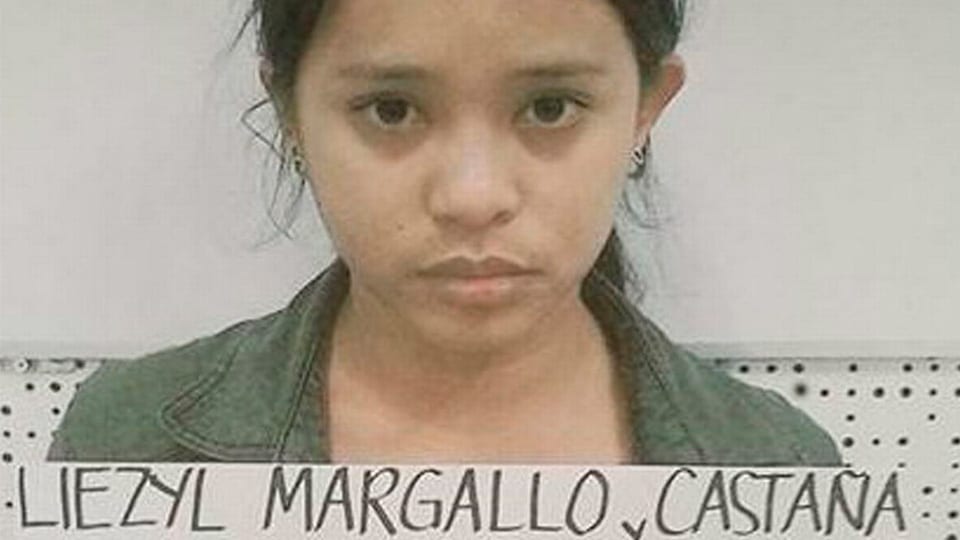 Soon after, he met Carme Ann Alvarez, another underage sex worker. Carme's living conditions were quite precarious, and she saw in her relationship with Peter the chance to have a better life.
ARTICLE CONTINUES AFTER ADVERTISEMENT
Peter even told her that he wanted to adopt children, as a way to keep the house full and happy. Carme then suggested that they adopt her younger sister, but Peter said that he wanted a child between the ages of nine and twelve who was really needy and living on the streets.
Carme quickly brought two Filipino children to live with them, everything seemed fine, Peter seemed very happy and was a "good father".
It was common for Carme to spend a few days away from home because of her work as a sex worker. On one such occasion, after two days away from Peter, when she returned home, she found the two children tied up in one of the bedrooms. She didn't seem to be shocked.
The Darkweb site
Police officers believe that Peter Scully and his girlfriends would approach children in poverty and invite them into their home with the promise of food and water. But when they got there, they forced the girls to drink alcohol and engage in prostitution.
The idea of creating a child pornography website came about the moment Peter realized that he could combine his experience in prostitution with a reality of extremely poor children who would do anything for a plate of food.
ARTICLE CONTINUES AFTER ADVERTISEMENT
The site Peter ran on the dark web was called No Limits Fun. And there he sold pay-per-view videos of child pornography and explicit violence. Certain packages were sold for as much as $10,000.
Daisy Destruction, the most famous video
WARNING: This text describes in detail sexual crimes committed against children. If you are sensitive to this topic, do not continue reading.
By far the most famous video was titled Daisy Destruction, and because of the high price to buy ($10,000) and the large number of scenes, few people saw it.
Daisy appears in one of the videos when she is only 18 months old, as do two other girls: 12-year-old Cindy and 13-year-old Liza. In the video, Liza is forced to torture the baby in various ways in order to make Scully sexually satisfied.
In the other video, the two children are forced to lick Peter's genitals. Other videos have heavy rape content, with the two children screaming in pain as several men abuse them, and with a woman smoking in the corner, who later enters the scene and sticks her cigarette into one of the children's vagina.
ARTICLE CONTINUES AFTER ADVERTISEMENT
One of the girls was even hung upside down with a tape over her mouth, repeatedly abused, and burned with an iron. Several objects were used in the crime, such as sex toys, hot wax, barbed wire…
In one of the most shocking scenes, one of the children is forced into a bathtub with water that is either too hot or too cold, it is not known. You can see her in agony of pain as a man urinates on her face.
Escape attempt
During their captivity, two girls tried to escape from the life they were leading, but Peter and his girlfriends managed to prevent the girls' plans.
As punishment he forced them to dig a grave, and one of the children was filmed being beaten by Liezyl, who was wearing a mask. Nevertheless, a few hours later, the children managed to escape home, and their families called the police.
Police arrive on the scene
After the tip, the police immediately went to Peter's house, but arrested only one of his girlfriends, Carmen Ann Alvarez. When they investigated his computer, it did not take long before they found a lot of pedophile and torture content.
ARTICLE CONTINUES AFTER ADVERTISEMENT
At this point the investigators realized that Peter and his girlfriends were not acting alone. Two other men were also involved, the German Christian Rouche and the Brazilian doctor Haniel Caetano de Oliveira.
Haniel, besides contributing financially with about R$20,000, also prescribed anesthetics for Peter to dope the victims without risking killing them.
Arrest of Peter Scully
On February 20, 2015, Peter Gerard Scully was found, arrested and charged with abusing, filming, doping and killing about 75 children.
He assumed the crimes and even indicated where the bones were, some of them under the kitchen floor.
Initially, Peter was sentenced to the death penalty, but a fire destroyed much of the case file. Some people believe that the pedophile bribed a police officer to cause the fire.
ARTICLE CONTINUES AFTER ADVERTISEMENT
As a result, Peter and his girlfriend Carme Alvarez were sentenced to life in prison. There are still major efforts to get him the death penalty, given the seriousness of his crimes.
Closing remarks
Unfortunately the Philippine Islands have a huge number of people in prostitution, many of them children. The country is part of a sex tourism route, as the precarious living conditions expose the natives to this kind of thing.
Today it is no longer possible to locate the video entitled Daisy Destruction. It is rumored that only two people have been given access to the full videos and others have only had access to some parts.
This text was researched and written in partnership with one of our readers, Clara Marin.