Travis Victor Alexander was born on July 28, 1977, in Riverside, California. He and his seven siblings had a difficult childhood as their parents were methamphetamine users. After the couple separated, the children were under the care of their mother, who would spend days sleeping and sometimes have explosive episodes due to the effects of drugs.
In a blog created by Travis himself, he wrote about the hardships he endured with his siblings. There, he mentioned that there wasn't enough food, and they often had to eat spoiled leftovers.
The children would go many days without bathing and slept on dirty mattresses on the floor, surrounded by cockroaches. They also suffered physical violence from their mother.
"She's beautiful!"
Jodi Ann Arias was born on July 9, 1980, in Salinas, California. She worked as a photographer and met Travis at a business convention in Las Vegas in September 2006.
According to one of Travis's friends, it was love at first sight. He mentioned that Travis had told him several times that he wanted to marry Jodi and was deeply in love with her.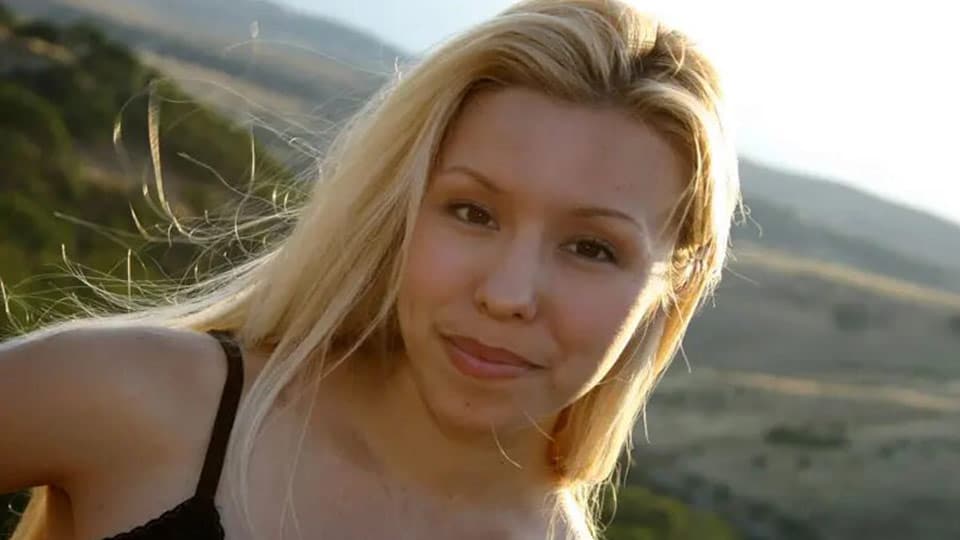 The two dated on and off for a year and a half, often in a long-distance relationship, taking turns traveling between their respective homes in Arizona and California.
Travis was a baptized member of The Church of Jesus Christ of Latter-day Saints, commonly known as the Mormon Church. According to the rules of his religion, a couple should not engage in sexual activity before marriage, something that was not honored in their relationship.
Travis's close friends had a negative opinion of Jodi, stating that the relationship was unusually tumultuous and that she would have hysterical fits of jealousy.
The idea that the couple should marry as virgins bothered Travis; he felt like a sinner for being involved with Jodi. This, along with the distance and intense fights between the couple, led to a "pretense breakup."
Despite telling his friends that he was single, Travis continued exchanging messages and occasionally meeting Jodi at his house. He seemed torn between his feelings and his religious doctrine.
Obsessive Love
During this period, Jodi was also baptized into the Mormon Church. She decided to move to Mesa, the same city where Travis lived, claiming that she was no longer interested in the relationship but was already accustomed to the Mormon community in the area.
It was all an excuse. Jodi started showing up at Travis's house uninvited, as she knew the password to his electronic lock. He began to feel stalked.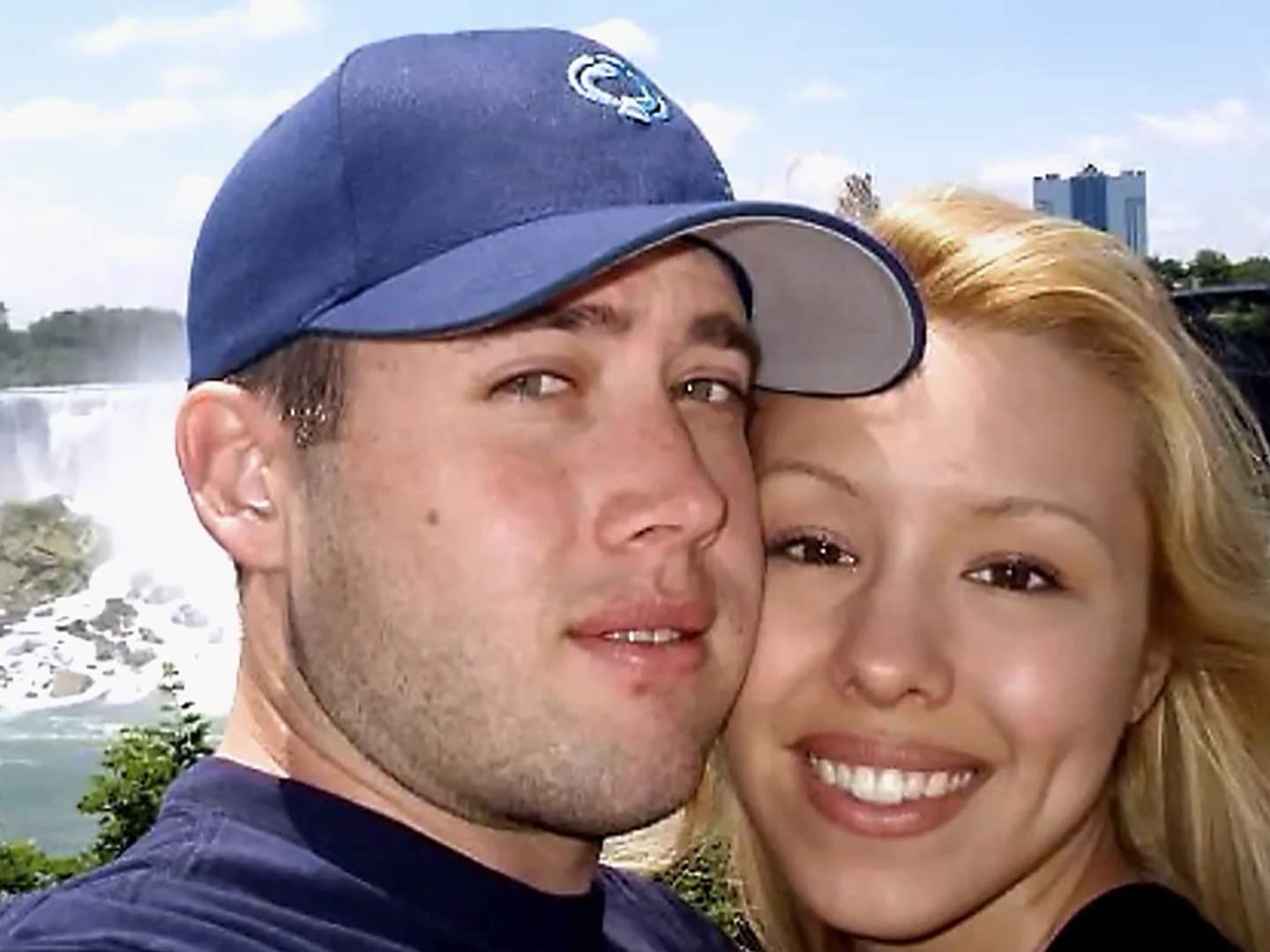 When he complained to friends about the situation, he expressed that he no longer wanted to be with Jodi and that she seemed unwilling to accept the end of their relationship. On the other hand, he continued to engage with and maintain contact with her.
Six months later, Travis entered into a romantic relationship with a woman from his church, Lisa. However, it didn't last long, as mysteriously, she began to be harassed at her home, with people knocking on her door and running away, and she also received threatening emails.
Around the same time, Jodi and Travis had a major fight, during which he allegedly called her a "sociopath." He also told friends not to be surprised if one day he was found dead inside a refrigerator after a Jodi's rage attack.
Travis Disappears
Travis didn't show up for an important work meeting on the night of June 4. It was highly unusual for him to be careless with work commitments.
On June 9, unable to reach Travis, a group of concerned friends went to his house. His roommates hadn't seen him for several days but believed he was out of town and didn't think anything was wrong.
After finding the key to Travis's master bedroom, his friends entered and discovered large pools of blood in the hallway of the main bathroom, where his body was found in the shower.
During the emergency call, a police officer asked one of the friends if Travis had any enemies and if they could identify who had killed him. Without hesitation, they mentioned the name Jodi Arias.
Camera
The crime scene was horrifying, to say the least. There was a lot of blood on the carpet, splatters on the wall, the bed was completely disarrayed, and the sheets had been taken away.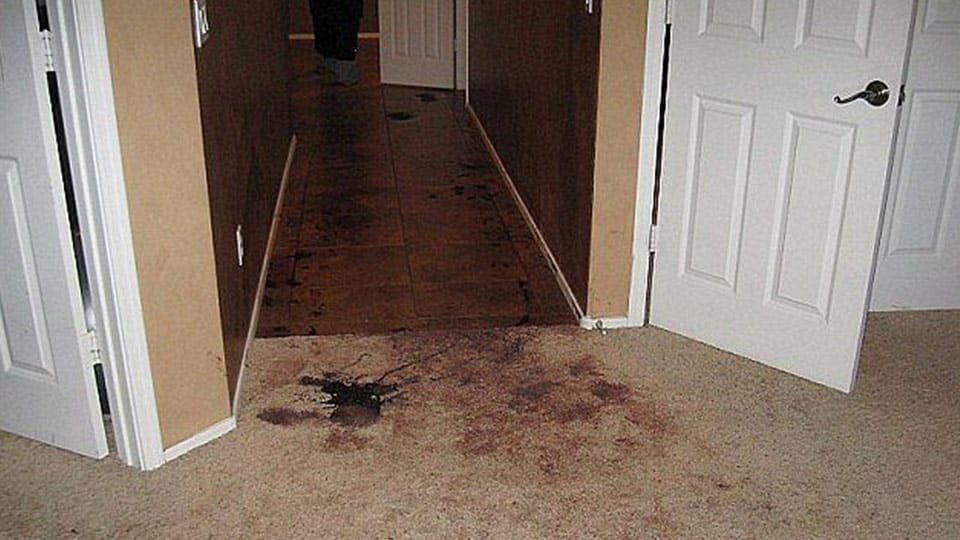 Long dark hairs were found, a camera was inside the washing machine, and a bloody palm print was discovered along the hallway wall of the bathroom, containing DNA from both Jodi and Travis.
Travis Victor Alexander was stabbed 27 times, shot in the head, and had his throat slit.
In the camera, the police managed to recover deleted images showing Jodi and Travis in sexually suggestive poses, taken around 1:40 PM on June 4. The last photograph of Alexander alive, showing him in the shower, was taken at 5:29 PM that day.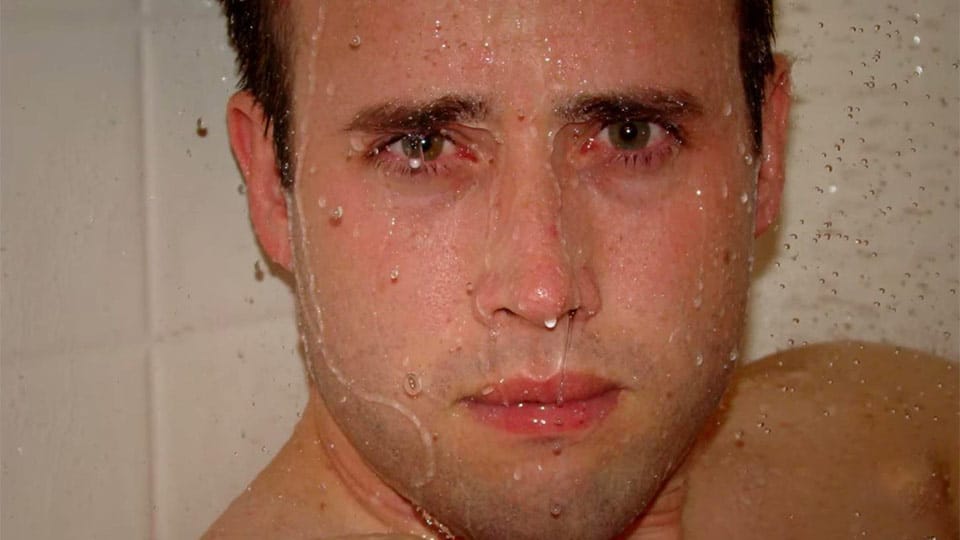 Photos taken moments later show Alexander "bleeding profusely" on the bathroom floor. These photos contain explicit content, so you cannot see them here, but they can be found on Google.
Web of Lies
When contacted by the police, Jodi claimed she hadn't been with Travis that night and hadn't seen him for at least two months. According to her, on the day of the crime, she was in Utah visiting a friend.
When confronted with the photos, Jodi denied that it was her and suggested that the images had been altered using computer programs.
The man whom Jodi claimed to have met in Utah was interviewed. He contradicted her story, stating that she arrived at his house only at 11 AM on June 5.
At that time, Jodi's hair was dyed brown, and she had injuries on her hands. She claimed to have cut her hands on broken glass while working at a restaurant called Margaritaville.
Later, the police confirmed that there was no restaurant by that name in the area.
Outlandish Versions
Many pieces of evidence placed Jodi at the crime scene, and she couldn't evade it for long. In one of her many contradictory versions of her testimony, she claimed that two intruders broke into Alexander's house.
A man and a woman supposedly forced their way in during the early morning and, after an intense struggle, ended up killing Travis, sparing Jodi because she pleaded with the attacker.
In other accounts, she claimed to be a victim of domestic violence and said she killed Travis in self-defense.
Allegations
The prosecution argued that a .25 caliber bullet was found near Alexander's body, and a gun of the same caliber had been stolen from Jodi's grandparents' residence in Yreka the week before. She had staged the theft and used the gun to kill Travis.
On the first day of her testimony, Arias claimed that she had been violently abused by her parents when she was around seven years old. She seemed to strive to destroy Travis's image while preserving her own, alleging that he consumed child pornography.
Forensic experts testified that they found no evidence of pornographic material on her computer.
Jodi also revealed sexually explicit phone calls between the two, discussing anal sex and sadomasochistic practices, aiming to highlight that he did not follow the doctrines of his religion.
Trial and Sentence
Jodi Arias's trial was quite extensive, with dozens of court sessions. On April 13, 2015, the judge sentenced Jodi Arias to life imprisonment without the possibility of parole.
Since 2016, Jodi has been housed in the Arizona Department of Corrections. She began her sentence in the maximum-security Lumley Unit of the complex but has the possibility of being downgraded to medium security level.
She has given several interviews to television networks. Here is one of them for you to watch and gain a more comprehensive understanding of this case from Jodi Arias's perspective.