Aileen Carol Pittman, also known as Aileen Wuornos, was an American prostitute, who at one point in her life began killing her clients claiming that she was murdering potential rapists.
Its first victim was in 1989, with a total of seven men killed during the following year.
Aileen Wuornos' Childhood
Aileen was born in Rochester, Michigan, USA, on February 29, 1956. She was the youngest child of Diane Wuornos and Leo Dale Pittman, who were married two years before she was born. Her brother, Keith, had been born a year earlier.
Aileen's childhood was complicated; her father was a pedophile and convicted murderer. When she was born, Leo was in prison for killing a 7-year-old child after sexually assaulting her. In 1960, when Aileen was only four years old, Diane, her mother, left her and her brother with her grandparents and never came back.
She and her older brother received little care and almost no supervision from their grandparents about their actions. At the age of six, during a game, Aileen burned her face with a lighter and this deformed her cheek a bit.
Sexual violence seemed to be a chronic problem in her family. At the age of 11 Aileen started having sex with her brother and some friends, in exchange for drugs and food.
Her grandfather also raped and beat her constantly, and once after being raped by a family friend, she became pregnant and gave the baby up for adoption. Her grandfather blamed her for this and said that no man would ever be able to love her and raise a family.
According to Aileen, her grandmother knew about the abuse and didn't intervene to stop it. At the age of 15 she had already left school and had sex with men of different ages in exchange for money to survive. In 1971, after her grandmother's death, she was beaten by her grandfather and thrown out of the house.
It's not easy to survive on the streets
Having low self-esteem and often dealing with violence, Aileen saw prostitution as her only path. She did not feel beautiful and believed she did not deserve to be happy.
As a consequence she used to drink heavily, and in 1974 she "inaugurated" her criminal record. She was charged with driving under the influence of alcohol and shooting at a vehicle with a firearm, but never attended the trial.
Some time later she met her first husband, Lewis Gratz, who owned a yacht club. Married life was not something she could adapt to. She continued to spend her nights in bars and almost always got into fights, including fights with her husband. They lived together, but for several periods Aileen slept on the streets and after a few days returned as if nothing had happened.
Her husband even issued a restraining order against Aileen after she hit him over the head with a cane and caused severe head trauma. On July 17, 1976, Keith, her brother, died of cancer of the esophagus and Aileen received $10,000 from his life insurance. On the 21st, her marriage to Lewis was annulled, through a petition made by him.
Tyria Moore, her great love
In the late 1980s, Aileen met Tyria Moore while the two frequented a gay bar in Daytona Beach. By this time she already had several police charges for car and convenience store theft, use of a fake ID, fraudulent checks, and prostitution.
The love between them was strong, and they soon began dating and living together. Tyria was six years younger than Aileen, and in addition to a loving relationship, the two had almost a mother-daughter relationship, where Aileen wanted to provide Tyria with all the affection and material goods she never had.
In July 1987, the couple was arrested for assault. Tyria was financially supported by Aileen, who was consuming more and more alcohol and drugs and getting money for her home from prostitution. Beginning in 1989, Aileen began prostituting herself with men from Florida.
She seemed to work much harder now, as she needed to pay all the couple's expenses, and also Tyria Moore's luxuries.
First men killed
On December 13, 1989, the body of Richard Mallory was found on an interstate highway in Volusia. He had been shot three times and wrapped in a rug. On June 1, 1990, police found the body of David Spears. On June 6, the body of Charles Carskadoon.
On the 7th, Peter Siems' car was found with the windows shattered and blood on the seats. On August 4, the body of Troy Eugene Burress was found in the Ocala National Forest. Police also found the body of Charles Richard on September 12, and the body of Walter Gina Antonio on November 19.
All the bodies were of men between the ages of 40 and 65, found in the same area and shot with a revolver. The police began to suspect a serial killer, and the investigation concluded that the murders were preceded by sexual involvement.
Aileen Wuornos becomes a prime suspect
Rhonda Bailey, an elderly woman of about 60, reported to firefighter Hubert Hewet that she had seen a car accident in front of her house, two women, one with brunette hair and the other was blonde and had injured her arm, they got out of the car arguing and visibly drunk.
Rhonda had offered to help, but they refused, and walked away. The old woman called for help.
Hewet notified Mario's sheriff, who investigated and discovered that the car belonged to Peter Siems, who had been missing since July. He then released the sketch of the two suspects to the press, and received several leads.
One man said that these two women, Tyria Moore and Lee, rented one of their trailers the previous year, a hotel owner said that Tyria and Susan Blahovec (one of the aliases used by Aileen) worked for her, and an unidentified person said that Tyria and Susan were a couple.
The police began to investigate the couple, by which time Aileen had already used about 20 false names. They rented properties they couldn't pay for and after a few days they were evicted and stayed in cheap hotels, sometimes sleeping on the streets or in the forest.
This made police work difficult, since they had no home. Aileen was not at all careful with the traces of her crimes, she used the victims' cars, pawned their valuables, and even walked around dressed in the dead men's clothes.
The National Crime Information Center discovered that Susan Blahovec, Cammie Marsh Greene, and Lori Grody were some of Aileen Wuornos' aliases.
Finally arrested
In January 1991 the investigation was already at its end, and for the police there was no doubt that Aileen was a serial killer. The authorities decided to set an ambush: they placed police officers disguised as drug dealers in a pub frequented by Aileen.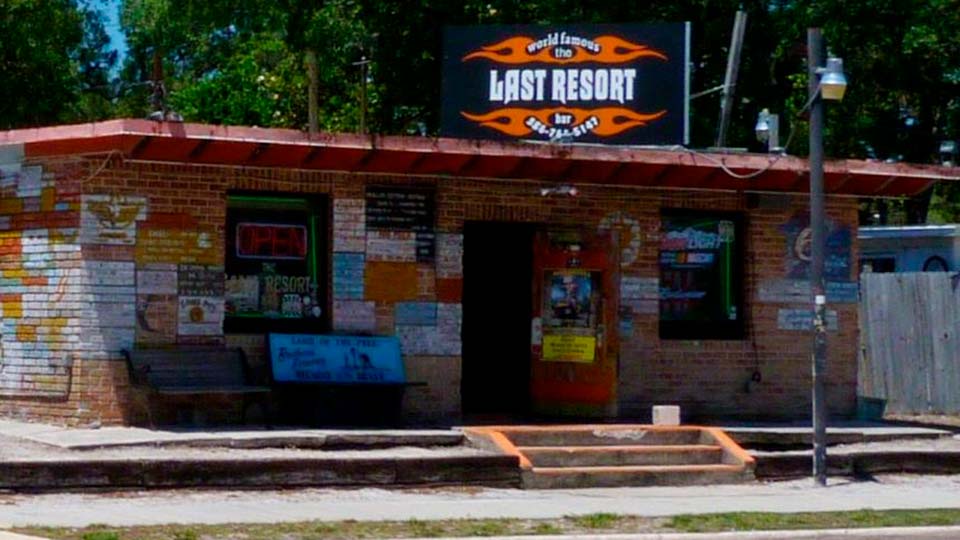 She quickly took the bait, and heavily drunk, was taken to the police station under the pretext of using a false identity, claiming to be Lori Grody.
Tyra Moore was located a few days later in Pittston, Pennsylvania. The police offered her a deal, but she had to get Aileen to confess to the crimes during a wiretapped phone call, and in return she would not be charged as an accomplice.
The first call occurred on January 14, 1991. Aileen even told Tyria that she would soon be out, and that the police had no idea she was a murderer. After a few days and phone calls, Aileen ended up being careless in her conversations, even saying that Tyria could tell the police the whole truth about the crimes so that she would not be arrested.
Aileen confessed on January 16, 1991, saying that her partner was innocent and that she loved her very much. However, she claimed that she killed out of self-defense, and that the trigger for all this was a client who raped her.
You are innocent. I'm not going to let you go to jail. Listen, if I have to confess, I will.

Excerpt from the phone call that Aileen confesses.
Aileen was apparently enjoying the fame, she received several letters while awaiting trial, and seemed to confess more and more crimes in exchange for attention. In one of these letters, she received an offer from Arlene Pralle to be her lawyer. Arlene said that Jesus had called her to this mission. The two became great friends.
Pralle gave several interviews, saying that her client was good and pure, emphasizing the problems Aileen had during her childhood. In November 1991, Arlene Pralle and her husband legally adopted Aileen Wuornos.
Sentenced to death penalty
On January 14, 1992, Aileen went on trial accused of killing Richard Mallory. The prosecution's evidence included a camera and a razor belonging to Richard Mallory, found in a storage unit rented by Aileen.
Tyria stated that on the day of Richard Mallory's death, Aileen claimed that she had killed a man. According to Tyria, she said that she did not want to believe that and asked her girlfriend to stop talking about it. Tyria also said that Aileen did not seem hurt, upset or remorseful on the day she told her about the murder.
During Tyria's testimony, she avoided eye contact with her girlfriend at all times.
Tyria was never charged or prosecuted for the murders.
Because Florida has a law called the "Williams Rule," evidence from other crimes was used to demonstrate Aileen's behavior, including personal effects from other victims that were found at the same location.
The judge did not accept the claim that the seven murders were self-defense. According to Aileen, Richard had raped and tortured her, but the prosecution showed inconsistencies in the story and the videos of his confession were shown in court.
Aileen's defense stated that she was mentally ill, suffered from borderline personality disorder and antisocial disorder, and her troubled childhood ruined any chance of normalcy in adulthood.
On January 27, Aileen was found guilty of first-degree murder and sentenced to death in the electric chair. In March, she was sentenced to three more sentences, for the murders of Dick Humphreys, Troy Burress and David Spears.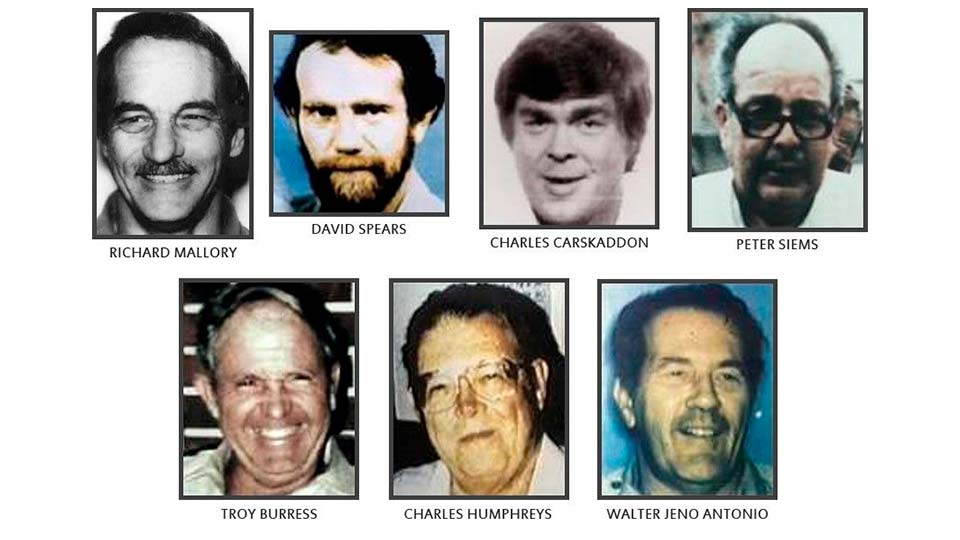 In court, Aileen continued to emphasize that Richard Mallory raped her, but the other victims did not, they were just normal customers.
In June, she pleaded guilty to the murder of Charles Carskaddon. In February 1993, she pleaded guilty to killing Walter Gino Antonio. But she was not convicted of the murder of Peter Siems, because his body was not found, but in total she received six death sentences. She asked for forgiveness for the family of the victims and said that she regretted it.
"I killed all those men and I would kill again"
In 2001, Aileen Wuornos asked the Florida Supreme Court to dismiss her attorney and suspend her appeals, saying she killed all those men and would kill again. Her request was denied.
Aileen later claimed that her food was cooked in dirt and urine, and that she heard the police officers talking about raping her and wanting her to commit suicide, she also reported violence and mistreatment. None of this was proven.
She even gave an interview in which she "thanked" society for ruining her life and causing a raped woman to be executed.
Wuornos' execution took place on October 9, 2002. She died at 9:47 a.m. local time. She refused the right to have a last meal and chose only coffee.
Aileen Wuornos was the tenth woman to be executed in the United States, and the second in Florida, since 1976, when the Supreme Court restored the death penalty.
Where is Tyria Moore today?
Tyria is known for being cautious about her reputation and public image. She does not appear in the media and is living as a private citizen. According to some sources, she is believed to be living in Pennsylvania with her family.
They have not seen each other since the day Tyria testified against Aileen.
Movie "Monster".
An impeccable cinematographic work was made about this case, the movie is called "Monster" and the performance of the main actress is impeccable. I highly recommend that you watch it and leave your impressions about this story in the comments.