Natascha Kampusch, born in Vienna, Austria, was 10 years old when she was going to school alone. That day her mother allowed her to go to school unaccompanied as a bonus for her birthday.
The route was not long, and was within a residential area. At a certain point, while on her way, Natascha noticed a man standing on the sidewalk, leaning against a white van.
She thought it was weird and thought about crossing the street, but she didn't. When she got closer to him, she was quickly caught in her lap and placed inside the vehicle.
The kidnapper's name was Wolfgang Priklopil, at the time he was working with computers, and some time later he was working as a freelance contractor doing small renovations in clients' houses. He was very protected and spoiled by his mother, a maniac for cleaning and a fan of Adolf Hitler, Wolf lived in a house left as an inheritance by his grandfather.
During World War II, a bomb shelter was built in the basement of the house, and it was in this room that Natascha spent her eight years of captivity.
Natascha Kampusch's first years in captivity
During the first 180 days of kidnapping, Natascha Kampusch was prevented from bathing. The most she could do was just get wet in a small sink installed by Wolf in one of the corners of the room.
Wolf constantly repeated to her that her parents were not searching for her, and that they were better off without her — a common attitude adopted by kidnappers, for example in the case of Steven Stayner.
Natascha was reluctant to believe it, but as the days went by, her only reference was that man, and according to her, since nothing changed maybe he was right about her family.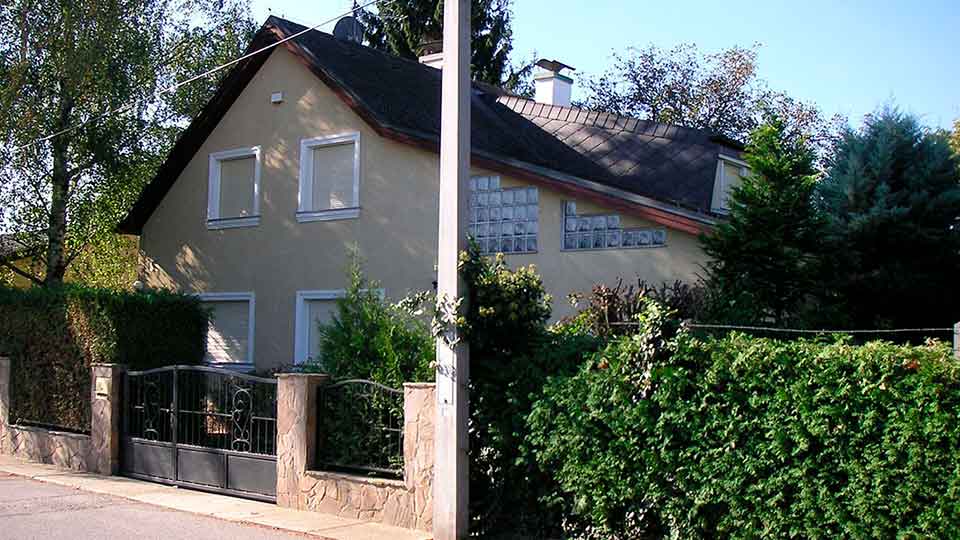 Meanwhile, her family put a lot of effort into her search. Televisions, newspapers and even posters scattered in public places were used in the search for Natascha.
In addition to the frequent emotional abuse, Wolf forced Natascha to cut her hair very short to prevent her from leaving strands of hair scattered all over the floor. When something got out of his control, or when the girl, only ten years old, did not perform a task perfectly, he beat her violently.
In an interview, Natascha says that she was once beaten so badly that she could not steady her legs on the floor because of the pain.
As time went by, Natascha gained more freedom in the house. Near her second year of captivity, Wolf allowed her to frequent the kitchen of the house. She was forced to cook wearing only panties, and always had to clean everything with extreme perfection.
The girl was forced to adopt another name, since Wolf did not allow her to identify herself as Natascha anymore. During her eight years of imprisonment she was called "Bibiane".
During a renovation of the house, Wolf forced Natascha to work, carrying heavy bags of sand, cement, installing floors and windows, and all this under the harsh orders of her kidnapper.
As she entered adolescence, Natascha reports that things became more difficult. There were times when she had no more hope, and at this time she attempted suicide three times by setting fires in the house and trying to tie clothes around her neck to try to hang herself.
The meals the girl received did not have the appropriate number of calories for her age. Often Natascha received only one meal a day, which was often a peanut butter sandwich. The result was malnutrition; at the age of sixteen she weighed only 84 lbs (38 kg).
Authorized to go to the house
After the first few years, Wolf allowed Natascha to spend most of the day in the upper part of the house. She could listen to the radio and watch television. When the man was home, he allowed her to go to the garden to sunbathe, but all this happened under intense threat of violence.
The kidnapper's confidence was growing, for Wolf this was the perfect crime since so much time had passed and the police had no leads.
He began to take the girl along for short walks, some of his friends even reported that they knew Natascha. He introduced her as Bibiane and said she was his girlfriend.
Shortly before the girl's 18th birthday, Wolf took her skiing, but this would be a longer trip and they would need to stay in a hotel. Once again, under intense threat, everything went according to plan and Natascha did not even think about making any attempt to escape.
The only chance to survive
On August 23, 2006, now 18 years old, Natascha was in the garden of the house assisting Wolf in cleaning the van. Her task was to run the vacuum cleaner while he cleaned the carpets of the vehicle. At approximately 12:53 pm Wolf received a call on his cell phone.
Due to the noise of the vacuum cleaner he stepped away to answer the call. At that moment Natascha saw the only opportunity she had to save her life, she didn't think twice. The girl left the vacuum cleaner on and ran about 650ft (200 meters) between the gardens of the houses in search of someone to help her.
At one of the houses he passed in front of, she spotted a woman in the window, so she desperately screaming shouting "I am Natascha Kampusch, I was kidnapped at the age of 10, please call the police!" The woman made contact with the authorities and two police officers quickly arrived on the scene.
Quick questions were asked and she was taken by the police officers to the Deutsch-Wagram police station. The kidnapping had ended, after 3096 days of captivity.
With Natascha's escape, Wolfgang Priklopil fled the house and walked the streets of Vienna all day. He met a friend and former partner Ernst Holzapfel in a mall, where he confessed to him the motives of his acts, on that occasion had his image captured by security cameras.
At the end of the day, knowing that all the police in the country were hunting him, he committed suicide by throwing himself in front of a moving train near the Wien Praterstern station in the north of the city. He had told Natascha that "they would never take him alive".
Interesting details about the case
Only in 2013, in an interview given to German television journalist Günter Jauch on the occasion of her 25th birthday, days before the worldwide release of the film "3096 Days", based on her book of the same name, did Natascha assume that she was raped during captivity.
The film features rape scenes, which are not in the book and were included with Kampusch's consent, after police documents with evidence of the multiple rapes committed by Priklopil were placed in the public domain.
She spent her first days of freedom in the psychiatric ward for children and adolescents of the Vienna General Hospital, in the care of doctors and nurses, without contact with her family and not allowed to go out, sharing the common area with young anorexic girls and children who were self-mutilating, far from the outside world of which she had been deprived for eight years.
At first, her parents were not allowed by doctors and authorities to be with her. Images of her captivity and even of the personal things she had hidden from her kidnapper, such as clothes and a diary, appeared constantly on television, magazines, and newspapers.
Two years after her escape, Natascha bought the house where she was held captive for years, this happened after a public hearing for the sale of Wolfgang Priklopil's estate.
Natascha bought the house to prevent it from being demolished, to rid it of vandals, and to prevent it from becoming a shrine for psychotic fans. She even visited the house twice.