Lars Mittank disappeared at the age of 28 on July 8, 2014 in Varna, Bulgaria's third largest city. Of German origin, he was traveling with friends, and when he was at the airport ready to return to his country, he ran off in the opposite direction and was never seen again.
Start of the journey
Lars was on vacation traveling with a few more friends from his school days. In the very first week, while his friends went out to dinner, he decided to further explore the city they were in.
ARTICLE CONTINUES AFTER ADVERTISEMENT
During that evening, he got into a fight with four soccer fans. While Lars was a fan of SV Werder Bremen, the others were Bayern Munich fans. Lars, who was alone, was assaulted by the other men. While some say it was the fans themselves who assaulted Lars, other sources claim that they asked someone else to do it.
Lars' friends found this discussion very strange, as the young man used to be a very calm, quiet, easygoing person.
On the same day of the fight (the fight was in the early morning), feeling severe pain in his ear, Lars decided to go to the hospital. He was seen by the local doctor, who certified, in addition to the injured jaw, also a ruptured eardrum, and as a solution the patient should urgently undergo surgery.
Lars rejected the idea of surgery, as he preferred to return to his home country first. So the doctor prescribed an antibiotic called Cefeprozil, this drug has no side effects, as long as the patient does not ingest alcohol.
However, even with the medication, in order to return to his country Lars had to wait a few more days (and not return the next day, as he had scheduled from the beginning), because his ear was damaged and the pressurization of the plane, according to the local doctor, could cause irreversible damage to the eardrum.
ARTICLE CONTINUES AFTER ADVERTISEMENT
The return of your friends
The trip was coming to an end, and everyone had already bought a return ticket from the beginning. His friends checked out of the hotel to return to Germany, but at the last minute Lars informed them that he could not take that flight, because he had to wait a little longer due to medical orders.
Lars' friends insisted on continuing to accompany him, but the young man was quite adamant that they could return. His friends are took the flight back and Lars stayed in a hotel near the airport and much more modest than the resort where they were.
In their last contact with close people, Lars' friends stated in an interview that on the day of the return trip, the young man was very calm and happy, not showing any different behavior, so they returned without having a bad conscience.
Alone in the city
With his ticket rescheduled for another day, and now away from his friends, Lars began to exhibit very strange and unstable behavior.
During the early morning hours, he called his mother and through whispers reported that people were trying to rob or kill him and that he needed to hide.
ARTICLE CONTINUES AFTER ADVERTISEMENT
He also asked her about the medication the doctor had prescribed and asked her to block his credit cards. A very strange attitude, because he could do this himself.
The hotel security cameras recorded Lars acting very strangely during that early morning hours, looking out the window and hiding inside the elevator. For a few hours he even left the hotel, but there is no record of where he might have gone.
The next day, his return to Germany
After several very strange behaviors during the early morning hours, the next day was his return to Germany.
After arriving at the airport at 6 a.m., on the recommendation of his mother, Lars went to the on-site medical clinic. Once there, he talked to the doctor. The doctor told him that he could take the flight back and that his ear was fine.
Later in the police investigations, the doctor reported that Lars was exhibiting very strange behavior, and the moment a worker entered the room, he ran out in fear, leaving his luggage behind, and shouted "I don't want to die here. I have to get out of here."
ARTICLE CONTINUES AFTER ADVERTISEMENT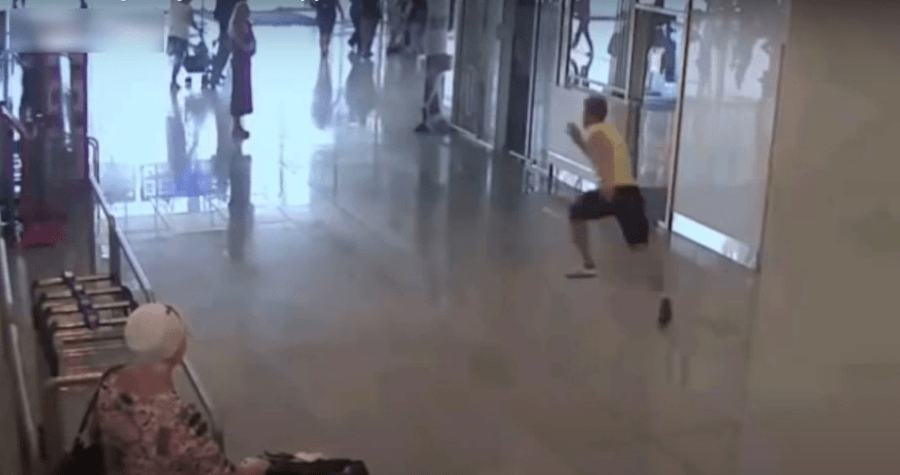 The airport security cameras recorded Lars running towards the woods surrounding the airport. He was running without looking back, as if he was running away from something, but the cameras didn't record anyone. Then he jumped over a barbed wire fence of about 8 feet tall (2.5 meters), from then on he was no longer in the field of view of any cameras, from then on he was never seen again.
The taxi driver who drove Lars to the airport reiterated the doctor's position about the tourist. He displayed restless behavior and his eyes were red.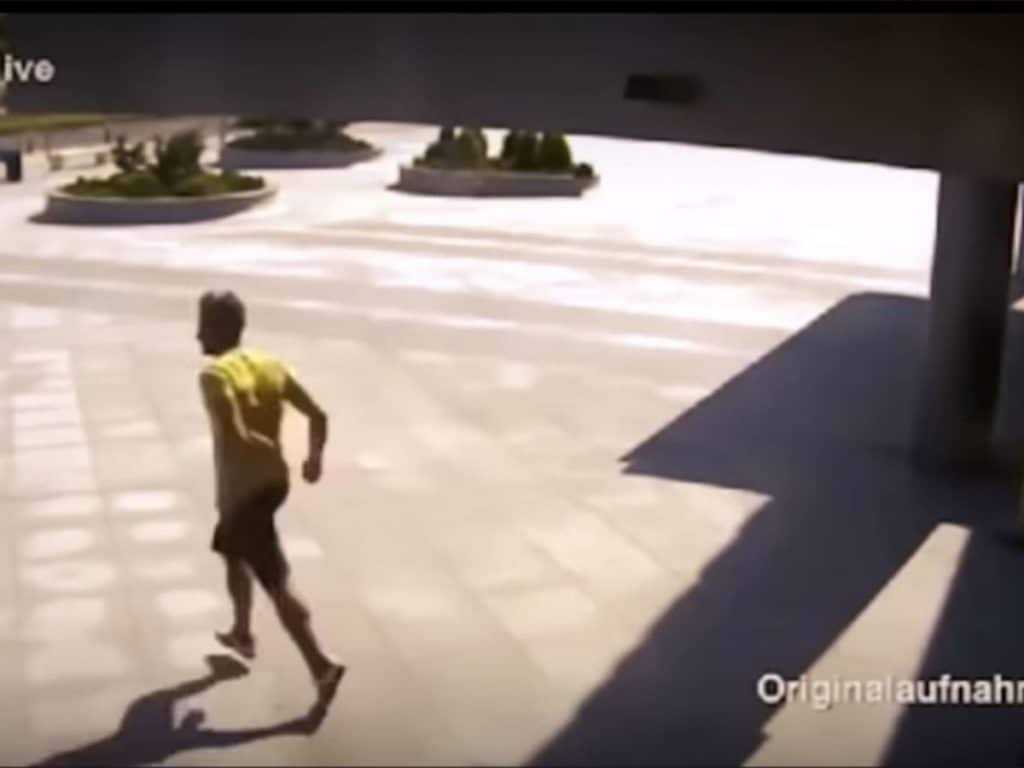 Main theories
1st theory: since he was taking an antibiotic with unwanted side effects if he consumed alcohol, he may then have ingested a significant amount of alcoholic beverage and this generated several hallucinations.
Among the side effects of this medicine are anxiety, dizziness, palpitations, among others. Also, even though Lars was taking the antibiotic and went with his friends to a bar, he may have simply neglected his doctor's orders and drank high amounts of alcohol.
2nd theory: Since Lars hurt the inner part of his ear, that means he received some significant blows to the head. This may have caused injuries that were not identified by the doctor who attended him in Bulgaria. These blows then triggered hallucination effects.
ARTICLE CONTINUES AFTER ADVERTISEMENT
3rd theory: Lars could also have been using drugs on his own, such as methamphetamine, and not informed his friends about his use. Making this mixture with alcohol and medication could have triggered strong unwanted effects, causing strong hallucinations in the victim.
4th theory: Lars may have been involved in a much bigger fight than he confessed to his friends, possibly with people involved in drug or organ trafficking. With that he may have been forced to use narcotics, which caused him strong side effects along with the antibiotic.
What really happened to Lars Mittank is still an unanswered question.